Protests in BLOOM Panel Discussion

Protests in BLOOM - Bjelke Blues Discussion Panel, Friday 18 October, 5-6pm, BLOOM Hub by UQ Lakes - Free event, open to the public
Some would say students are taking to the streets like we haven't seen since the Joh Bjelke days. Are we seeing a renaissance of student activism and what that might say about contemporary society and politics?
Our UQ campus has a rich past in student activism and with our panellists we will explore the past, present and imagine a future of student activism in Brisbane. The panel will bring together some of our great local storytellers and will be chaired by one of our student activists.
As Bjelke Blues editor, Edwina Shaw states "Life under Joh was no joke! In fact, for a lot of people it was downright dangerous."
The stories in Bjelke Blues are potent reflections and reminders of what can happen when the mainstream public allow divisive politicians to use the law against anyone seen as 'dangerous' or 'different'––such as those who fought for ethnic and gender equality, or who opposed environmental vandalism. A lesson we need to take note of today.
The discrimination and marginalisation of the Joh years helped to ferment an underground cultural response that flourished in the face of Joh's efforts – an equal and opposite force of music, art, unity and activism. In striving to divide the community, Joh made himself a common enemy, radicalising and politicising generations of Queenslanders who refused to give in. 
Come and join us to dissect and reflect on Student Activism at UQ.  
Meet the Panel

Edwina Shaw
Edwina Shaw is a Brisbane writer of fiction, memoir and screenplays. Her novel, Thrill Seekers, based on her brother's battle with adolescent onset schizophrenia, was shortlisted for the NSW Premier's Award for New Writing and was recently released as a new imprint by Raven Books UK. In the Dark of Night (Ransom UK), her chapter book for young readers, was selected for the 2016/17 National Library Summer Reading Club. Since 2002, her short pieces have been published in Australian and international journals, including Best Australian Stories, Griffith Review and Asia Literary Review. Her feature film screenplay M was awarded 2018 Talent Development funding from Screen Queensland and is currently under development. She is the contributing editor of Bjelke Blues- Stories of Resistance and Repression in Bjelke-Petersen's QLD1960s – 1980s (AndAlso Books 2019) an anthology of stories about life in QLD during the Bjelke-Petersen regime. When she's not writing, she teaches creative writing at the University of QLD, for the QLD Writers Centre and in the community. Edwina also runs Relax and Write Retreats for women that combine yoga, dance and writing. 
http://www.edwinashaw.com.
https://relaxandwriteretreats.blog/
https://www.facebook.com/EdwinaShawauthor/
https://twitter.com/EdwinaShaw1
https://www.instagram.com/edwinashawauthor/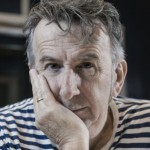 John Willsteed, Musician, Ex Go Between Band Member & Senior Lecturer in Music at Queensland University of Technology
Dr John Willsteed is a musician and academic. He toured the world through the late 80s in The Go-Betweens, and is currently a member of award-winning Brisbane group Halfway. He is also an award-winning composer and sound editor with over 90 film and television credits and is Senior Lecturer in Music at Queensland University of Technology in Brisbane. His research is centred around new ways of activating recent cultural history.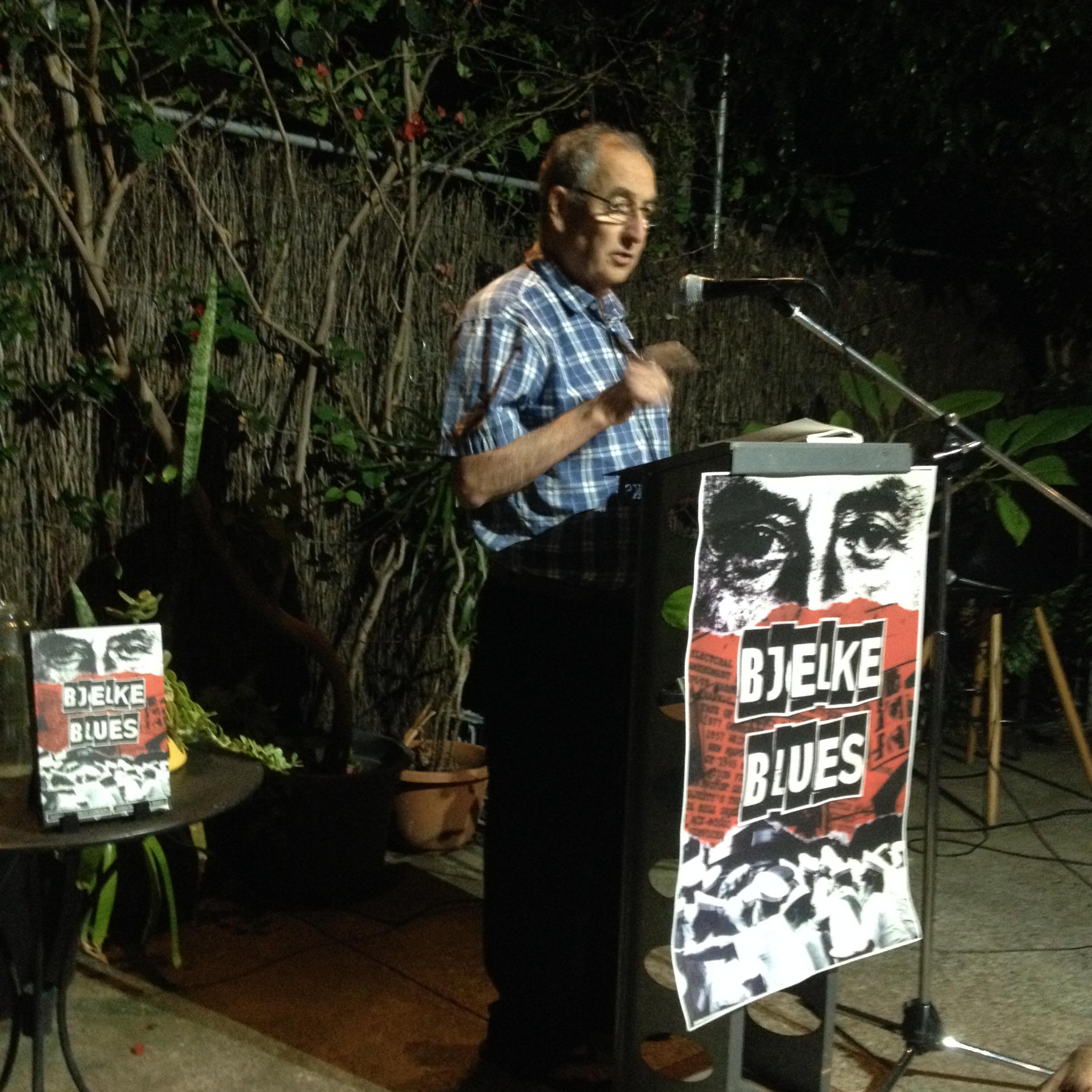 Dan O'Neill, Lecturer in English (1965-2003), University of Queensland
Dan O'Neill taught English at the University of Queensland from 1965 to 2003. During much of that time one of his major spare-time activities was protesting the lack of civil liberties in Queensland. This meant a fair bit of organising along with other people, in such groups as the Civil Liberties Co-ordinating Committee in the 60s and 70s, and the Queensland Coalition for Democratic Rights in the 80s. He is currently retired, but convenes a number of reading groups. He also convenes a monthly politico-cultural discussion group enigmatically known as The 17 Group.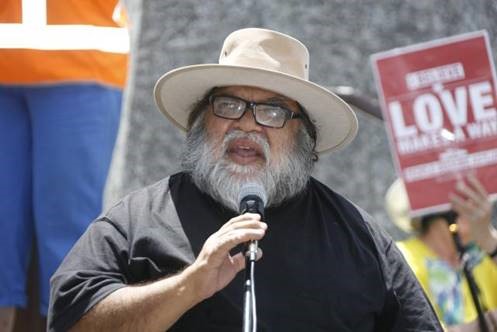 Sam Watson, Deputy Director of the Aboriginal and Torres Strait Islander Studies Unit, University of Queensland
Sam Watson is from the Birri-Gubba (from his grandfather) and Munaldjali (from his grandmother) nations and has taught Black Australian Literature and Black Australian Politics at The University of Queensland where he is also Deputy Director of the Aboriginal and Torres Strait Islander Studies Unit.
Watson is a well-known activist on behalf of Indigenous Australians. He studied law and arts at The University of Queensland in the early 1970s where he became increasingly engaged in Aboriginal politics. His political activism began as a student in the 1960s over the White Australia Policy. He went on to play support roles in the 1967 Referendum campaign, the Gurindji land rights struggle and other campaigns for equality and justice for Indigenous Australians.
As these were tumultuous times for Indigenous Australians, Watson decided to defer his studies in order to devote more time to Aboriginal community projects at a state, national and international level. He pioneered programs in law, medicine and housing focusing on the Indigenous communities and was notably co-founder of the Brisbane chapter of Black Panther Party of Australia with Denis Walker. He was a Socialist Alliance candidate for the Queensland Government Senate in 2001 and 2004