Work Integrated Learning (WIL)
You've probably heard the words at some point in your studies, maybe even before! But what actually is it?
At UQ, Work Integrated Learning (WIL) describes learning experiences that integrate academic theory with meaningful workplace practice within a curriculum, to foreground employability. A typical WIL experience often includes; placements, industry projects, work simulations, field experience, entrepreneurship/enterprise, and reflection on current employment.
You may have picked up from that definition that WIL isn't limited to industry placements and actually includes a myriad of different activities that may fall under a course — these can all be utilised as a form of industry experience and can be invaluable in preparing you for the workplace. The definition also includes the caveat that it must be part of your curriculum, meaning that you get academic credit for doing it, which is win-win for a student really — what more could you want from work experience? WIL is inherently different from work experience though, because of that caveat, as work experience typically doesn't give you academic credit. In some cases, WIL is compulsory for finishing your degree, but that's not always the case. 
If you've got any questions specific to your own WIL experience, talk to your relevant academic school/faculty, as they will have plenty of resources to help you. 
Where do I even find WIL opportunities?
WIL can be any number of the following: industry placements; industry projects; work simulations; field experience; entrepreneurship/enterprise; and even reflection on current employment! WIL experiences are sometimes arranged by your school placement officer or a faculty Student Employability Team (SET). You may also find your own opportunity via your industry connections, advertised on the Internet or by searching UQ's Studenthub. When looking for a WIL activity, start by having a discussion with your school or SET team early and work out what WIL course you can have in your program and what you need to do to get that credit.
What's in it for me?
The Value of WIL
Above all else, WIL is a learning experience, so you get out of it what you put into it. WIL can really impact upon the learning experience, as it's an opportunity to apply your classroom learning to a professional environment.
The best part about this though, is that the whole WIL experience is an opportunity to learn about industry — WIL is designed to be a test drive experience before you start racing!
Participating in WIL can enhance your overall employability in the following ways
Understanding company culture and industry expectations
Developing valuable industry networks and connections
Causing you to reflect on your career plan and where you want to progress to in the future

Developing transferrable capabilities while preparing you for future employment, such as:

  

 
           resilience                          business communication
           team working                  adaptability 
          decision making               creative thinking/problem solving
Put the training wheels on!
WIL is a low-risk environment where you can explore and be curious – it's an investment in your future career and an addition to your resume, a win-win all around! By approaching your WIL experience as a chance to acquaint yourself with a vocation and not just another course or assessment item, you will already have taken major steps towards wringing every particle of value from the experience. However, the point of WIL is to prepare you for your career, and that can also mean feeling out the industry that you think you want to go into.
For those going into a professional workplace, it may feel daunting as it's an unfamiliar and new experience. While WIL students aren't necessarily 'skilled employees' in the sense that you haven't even entered the industry properly yet and don't have much experience under your belt, you can certainly (and almost always, WIL students do) add value to an organisation. From the opportunity to hear new ideas from a different generation to the opportunity for staff to develop and increase leadership and mentoring skills, the benefits for the industry employing WIL students are numerous.
As a WIL student, you should feel excited for the chance to learn in a professional environment without feeling encumbered by feelings of your professional worth; appreciate that you are there to make mistakes and sometimes feel a bit ignorant, and that's okay. Be careful to listen and learn as the industry partner is providing you with invaluable experience.
The key is ensuring you keep a keen awareness as to what you're learning in your WIL experience that could potentially be used for your future. Through the course of your WIL experience, you should note down and reflect things as you learn, so you can later transfer them to your resume.
Am I being treated fairly?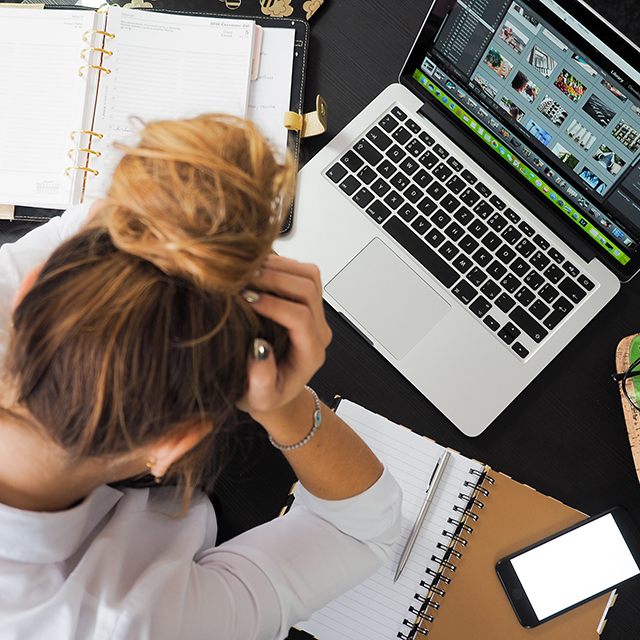 It is your right to feel safe and respected in your WIL workplace, just as it is with any other work environment.
As a student in a WIL environment, you deserve to be treated with respect and you should expect any professionals that you're working with to adhere to this. If you ever feel like you're being discriminated against for religious, racial, sexuality or other reasons; or if you feel like you're being exploited, it is important to report this to your WIL course co-ordinator.
When undertaking a WIL experience, paid or unpaid, you're also entitled to all legal workplace rights, just as you would be in part-time or casual work that you might undertake alongside university. The Fair Work Act 2009 applies to both international and domestic students alike. Should you have concerns discuss these with your course co-ordinator or visit the Fair Work Ombudsman website for information.