Winter Programs at Cattolica
Winter Programs at Cattolica is ideal to get a taste of Italy while studying in a traditional Italian educational context.
Every week, students will participate in a site visit, strictly relevant to the course (business company, agency, etc) to ensure a 360° direct experience of the subject.
Field of Study
Business
Economics
Sustainability
International business
Political science
Management
Environmental studies
For more detailed information about the courses available to UQ students, see 'Courses' tab.
Credit Equivalent 
6 ECTS = 2 UQ Units. Maximum of 4 UQ Units if 12 ECTS are successfully completed (pending UQ faculty approval).
Visa Information
It is your responsibility to ensure you have the correct visa for the country where you will be studying. As the Global Experiences team is not a visa-issuing authority we cannot provide visa advice.
Contact the host university for visa and immigration information.
Eligibility and Application
All applicants must meet the UQ short-term experience eligibility criteria and the Cattolica entry requirements.
Cost
The tuition fee is approximately AUD $2,500 - $4,600 depending on course load. More information regarding fees can be found on the host university website. 
Applicants may also be eligible for UQ-specific funding. Applicants will be notified by late-October if they are eligible for travel grants and scholarships awarded by the Global Experiences Team. Please do not rely on this funding to support your global experience.
Accommodation 
Accommodation is available at an additional cost. More information regarding accommodation can be found on the host university website. 
UQ Students can choose to participate in multiple courses offered during the Winter Programs at Cattolica program. More information regarding courses can be found on the host university website. 
Start date: 09 December 2019
End date: 20 December 2019
Business, government and the Global Society + Green Management and Sustainability (two courses combined)
Start date: 07 January 2020
End date: 31 January 2020
Green Management and Sustainability
Start date: 20 January 2020
End date: 31 January 2020
BEL Faculty Credit Assessment
Credit must be confirmed with BEL Faculty to check suitability for your program requirements. You should consult with International Mobility Coordinator prior to submitting an application. The credit precedents information on this site is provided as a guide only. Please see Credit Precedents Disclaimer for further details.
| Winter Programs at Universita Cattolica del Sacro Cuore Course | BEL Credit Assessment |
| --- | --- |
| The Challenges of a Sustainable Economy: A Comprehensive Strategic Approach | Approved for #2 BBusMan Part C elective level 2 |
| Green Management and Sustainability | Approved for #2 BBusMan Part C elective level 2 |
Bradley - 2016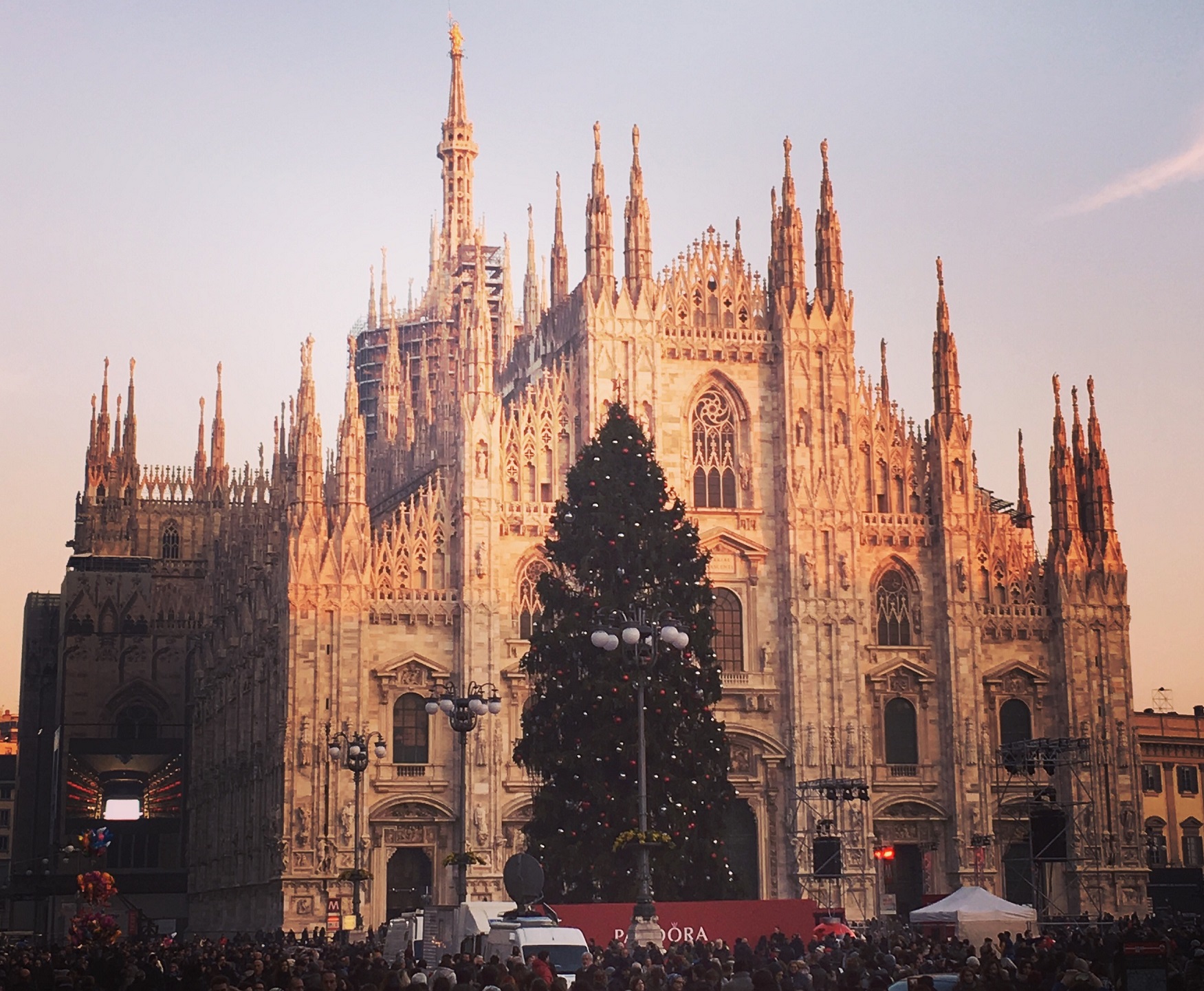 I decided to enroll in the short term program in Milan as it provided the perfect opportunity to complete a course for credit and experience a European Christmas. I think that being in Milan in the lead up for Christmas added an extra element to the experience and if it was another time of year I don't the city would have had the same feeling. Milan is a great city and provides the opportunity to quickly travel to Venice or into Switzerland for the weekend or even a quick trip to Madrid which is what I did.
Key Dates
Application Deadlines
Applications for this program have closed.
Program Dates
See 'Courses' tab for various program dates
Fast Facts
Type: Study
Mode: Study abroad
Location: Milan, Italy
Credit: For-credit or not-for-credit
Cohort: Undergraduate and postgraduate*
---
*Postgraduates can attend the program as not-for-credit only
OS-HELP Loan
If you participate in a short-term program you may also be eligible to submit an application for an OS-HELP loan if your program is for-credit and you are enrolled as a Commonwealth supported student. 
Application Deadlines
15 January for overseas study commencing March to August
15 March for overseas study commencing May to October
15 June for overseas study commencing August to January
15 September for overseas study commencing November to April
Refer to the funding page for more information on eligibility requirements and loan amounts. 
Global Experiences Information Sessions
Students are encouraged to register and attend an information session to receive more details on the short-term application process, eligibility criteria, funding etc.​