University of Auckland Screen Tools
The information below is for programs offered in Winter 2019. Winter 2020 program details will be updated as they become available from the host. Please do not apply to UQ until the updated Winter 2020 information is available and updated.
The University of Auckland Screen Tools program is an intensive four-week practical course for emerging filmmakers.
Structured around a practical production process based on professional television industry practice, Screen Tools is a hands-on course designed to set you up with the essential skills you need to launch your career in film, television and digital media industries.
Under the guidance of experienced actor, producer and director John Callen, as well as guest instructors from the television industry, you will work as a team to develop the pilot episode of a serial drama or web series. You will learn and practice story creation and character development for a script you will write, produce, design and direct.
Field of study
From pre-production to post-production you will experience first-hand the various aspects of television industry operations, including studio protocol and the management of a production and shoot. You will gain an understanding of cameras and sound recording equipment as you develop your production; and will learn strategies for directing the actors who will bring your story to life.
Learn more about the course by visiting the host university website. 
Credit equivalent 
15 Points = 2 UQ Units. Maximum of 2 UQ Units upon successful completion of 15 Points (pending UQ faculty approval).
Visa Information
It is your responsibility to ensure you have the correct visa for the country where you will be studying. As the Global Experiences team is not a visa-issuing authority we cannot provide visa advice.
Contact the University of Auckland for visa and immigration information.
Eligibility and application
All applicants must meet the standard UQ Student Eligibility Criteria and the Screen Tools entry requirements. This program is open to non-Australian citizens.
Cost
The program fee is approximately $5,920 AUD.
More information regarding program fees can be found on the host university website. 
Applicants may also be eligible for UQ-specific funding. Applicants will be notified by mid-May if they are eligible for travel grants and scholarships awarded by the Global Experiences Team. Please do not rely on this funding to support your global experience.
Accommodation
Accommodation is included in the program fee. 
For more information about accommodation visit the host university website. 
Hannah - 2017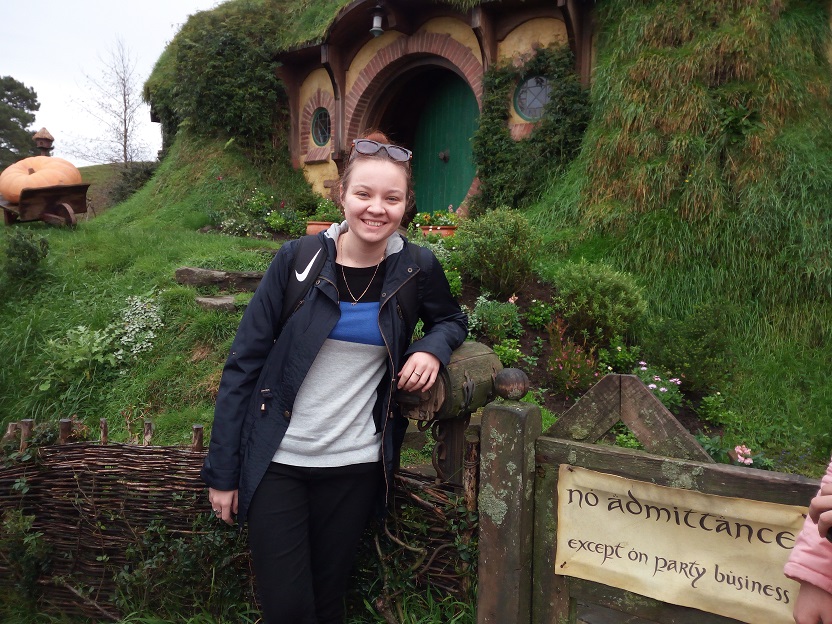 My time spent at the University of Auckland taking part in the Screen Tools program was unforgettable! The program tutor is an industry professional who gave first hand experiences and came with an abundance of professional knowledge. The course was quite intensive and the four weeks were incredibly busy, but I loved every second of it! I decided to take part in the course because it was a practical look into world of film and television production, where as students we took on roles from the industry and collaboratively made a short film. The course gave me so much confidence in my abilities to one day be successful in the film/television industry.
Key Dates
Application Deadlines
UQ: 10 March 2020
Host: TBC
Program Dates
Start: 24 June 2019
End: 12 July 2019
The dates listed above are for the Winter 2019 program. Dates for the Winter 2020 program are TBC. 
Fast Facts
Type: Study 
Mode: Study abroad
Credit: For-credit or not-for-credit
Location: Auckland, New Zealand
Cohort: Undergraduate
---
*Postgraduates can attend the program as not-for-credit only
OS-HELP Loan
If you participate in a short-term program you may also be eligible to submit an application for an OS-HELP loan if your program is for-credit and you are enrolled as a Commonwealth supported student. 
Application Deadlines
15 January for overseas study commencing March to August
15 March for overseas study commencing May to October
15 June for overseas study commencing August to January
15 September for overseas study commencing November to April
Refer to the funding page for more information on eligibility requirements and loan amounts. 
Global Experiences Information Sessions
Students are encouraged to register and attend an information session to receive more details on the short-term application process, eligibility criteria, funding etc.