Universidad Externado de Colombia Emerging Market Initiative
Universidad Externado de Colombia Emerging Market Initiatives is a program which aims to create awareness and new solutions to cope with social and environmental issues in emerging economies. The program has involved more than 134 students, coming from 43 Universities placed in at least 29 different countries around the world. 
EMI is composed for 4 initiatives: Transforming Small Business (TSB), EMI Workshops, Base of Pyramid (BOP) and Corporate Social Responsibility (CSR), which drives participants, playing as a consultants, to face an create solutions for small and medium enterprises (SME´s).
Fields of study
For more information regarding program specifics, visit the host program website or view the promotional video online. 
Credit Equivalent
2 UQ Units. Maximum of 2 UQ Units if a course is successfully completed (pending UQ faculty approval). Approved for #2 UQ units of Level 2 credit towards BBusMan general elective or #2 UQ units towards MBus elective. 
Visa Information
It is your responsibility to ensure you have the correct visa for the country where you will be studying. As UQ Abroad is not a visa-issuing authority we cannot provide visa advice.
Contact the Colombian Embassy and Consulates for visa and immigration information.
Eligibility and application
All applicants must meet the UQ short-term experience eligibility criteria and any additional eligibility criteria set by Universidad Externado de Colombia. This program impacts on UQ semester 2 dates, UQ students must meet the additional special conditions for programs that impact on teaching dates. 
This is a competitive program and students must obtain credit in order to participate in this program. Students will be selected via an internal UQ Abroad selection committee.Applicants must complete the standard UQ Abroad application and include a recent CV and motivation letter. 
*Successful applicants will be nominated to Universidad Externado de Colombia after the UQ Abroad application deadline. 
Cost
UQ Business, Economics and Law Students will receive a complementary program fee waiver from Universidad Externado de Colombia. Students are responsible to cover costs of transportation, accommodation and other living expenses.
Applicants may also be eligible for UQ-specific funding. Applicants will be notified by mid-May if they are eligible for travel grants and scholarships awarded by the Global Experiences Team. Please do not rely on this funding to support your global experience.
Accommodation 
Universidad Externado de Colombia does not offer on-campus accommodation; however, the International Relations Office can arrange or recommend external housing options. More information regarding accommodation options can be found on the host program website. 
Utkarsh - 2019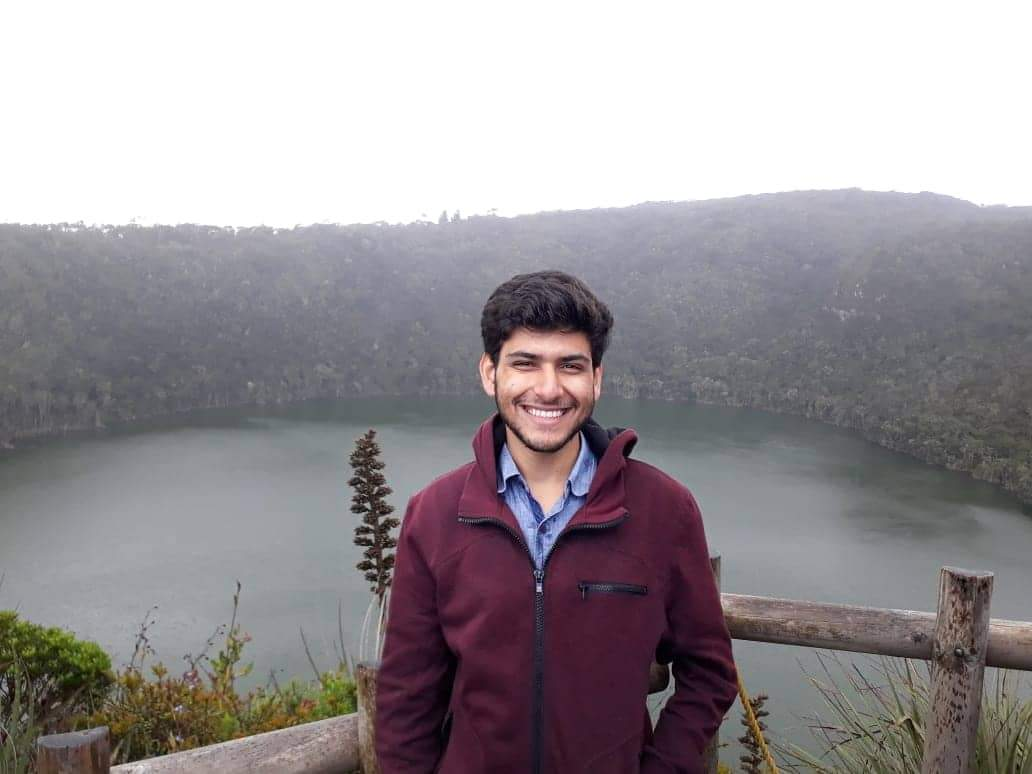 Since the start of university, I've wanted to do a long term exchange and participate in courses and experiences involving social and environmental issues around the world. I wasn't able to do a long term exchange this year because I didn't want to use up all my electives, so I told myself I'd try to do a short term experience if possible. This one aligned perfectly, because it was a cool new country and involved social and environmental issues.
Read more of Utkarsh's story here. 
Key Dates
Application Deadlines
UQ: 10 March 2020
Host: 13 April 2020
Program Dates
Start: 07 July 2020
End: 01 August 2020*
*This program also includes a virtual component taking place in Brisbane from 15 June - 05 July. 
Fast Facts
Type: Study
Mode: Study abroad
Location: Bogota, Colombia
Credit: For-credit only
Cohort: Undergraduate, Postgraduate (BEL students only)
OS-HELP Loan
If you participate in a short-term program you may also be eligible to submit an application for an OS-HELP loan if your program is for-credit and you are enrolled as a Commonwealth supported student. 
Application Deadlines
15 January for overseas study commencing March to August
15 March for overseas study commencing May to October
15 June for overseas study commencing August to January
15 September for overseas study commencing November to April
Refer to the funding page for more information on eligibility requirements and loan amounts. 
UQ Abroad Information Sessions
Students are encouraged to register and attend an information session to receive more details on the short-term application process, eligibility criteria, funding etc.