Academic experience
I took all my courses in Spanish: History of International Relations, Translation from English to Spanish, Spanish Modern Art, Spanish Language and Literature, and Spanish for Exchange Students. The class sizes were small and you get so much contact with the teachers this way, all of whom were excellent. However, there is not as much freedom and responsibility as I was used to (e.g. attendance is compulsory) and the academic bar can be set really high.
Some advice: If you are taking courses in Spanish, don't take notes in English even if it's really hard at first. It will save you having to translate all your thoughts when it comes to revision time and gets the immersion happening quickly. 
Personal experience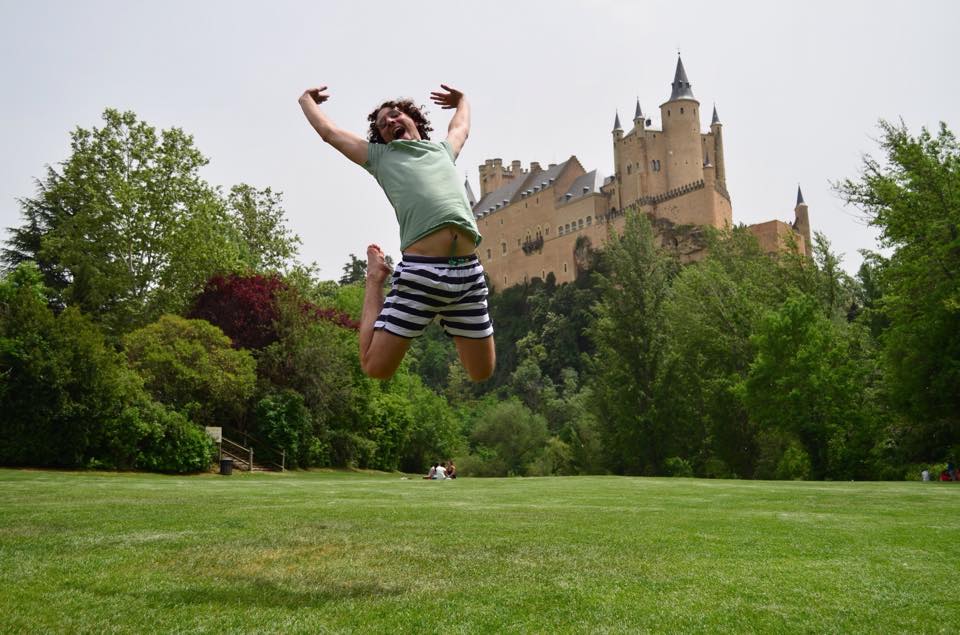 Encountering people from all over the world is one of the most enriching experiences you can have. Your ideas and conceptions are constantly being challenged and this is important but best of all, even in the most light-hearted conversations, you constantly learn new things.
Sometimes the experience can be too rich, dealing with this has taught me more about myself  than I ever could have learnt in the safety bubble of home. The immersion experience, particularly the social aspect of it, has taken away the fear of trying to speak new languages - getting it wrong doesn't matter, and can often be hilarious. Your story is interesting and worth hearing, even if the grammar is terrible. 
Accommodation
Exchange in Madrid was technically moving out for me. I shared an apartment with 6 others, people from Australia, Italy, the USA, the UK, Germany and Belgium at different times. I had my own space and freedom, and all the responsibilities that go with it and I loved it. In Madrid, the website idealista.com was brilliant - look in Malasaña, in and around Plaza del Sol or in La Latina if you want to be in the middle of everything.
Budget
While living in Madrid, without seriously trying to save money and therefore eating and drinking out a lot, plus experiences such as concerts, day trips and activities I spent between €800-900 including €400/month rent, €40/month transport and €200 or so for groceries. A coffee is about €1, a loaf of bread €1.50, a beer €2 and fruit and vegetables are mindblowingly cheap - a punnet of strawberries for €2! 
Professional development and employability
I now have a career goal - to be a translator. It's taken 5 years of university for that particular light bulb moment which is quite significant in my academic development. My Spanish major is now complete, and my reading, writing and conversation skills improved out of sight.
In terms of employability, no matter what field you are going into, the courage and initiative that it takes to go on exchange will reflect well on you, and the global perspective that is gained can be invaluable. 
Highlight
The best moment of the exchange for me came when a native Spanish speaker, a girl in my class, said that she had forgotten that I was Australian. I felt like a true Madrileño (resident of Madrid) and that my Spanish skills had passed the test. 
Top tips
Remember to do all the things that make you, you. Just because you've moved to a new place doesn't mean you have to become someone different, and keeping some things the same in your life can help you deal with the stress of totally new surroundings. If you go running, then go running, if you sing in a choir, find a choir, and if you always watch movies on Fridays, then go to the movies.
Do a little bit of preparation each week after you complete your application. This can be reading about the city, looking at flights, accommodation and university related stuff, learning about the country you are going to... anything really. It helps get you into the right mindset, and you avoid a pile-up of work.
Relax, it will all work out. Trust me, it will. And it will be amazing.