Academic experience
The academic system at Sciences Po is quite a change from UQ. To begin with, classes are compulsory – skip more than twice and you fail automatically.

I studied an even split of courses for law and French credit. The law courses I took in France were definitely very different to my experiences of law at UQ. They were much less challenging, possibly due to the fact that they were taught in English (and therefore in French students' second language), and had more of the feel of an Arts subject – I think I learned two case names all semester.

The French department at UQ is fairly flexible in approving courses for French credit, and so I was able to take courses related to French culture as well as language. A semester abroad is a perfect opportunity to take some classes outside of your core academic focus – my favourite course ended up being on French art history, a subject to which I'd had no exposure in the past but which taught me a lot, not just about art, but also about French history. Courses taught in French were more challenging than those taught in English, but I was surprised by how quickly my comprehension improved. If I were to do exchange again, I would definitely consider taking more courses in French, as I think throwing yourself in at the deep end pays off in terms of language skills.

I also took a sports course, which I would definitely recommend, both as a way to stave off the inevitable semester abroad weight gain (so many boulangeries, so little time) and as a means of meeting French students.
Personal experience
As much of a cliché as it might be, my semester abroad was an incredibly enriching experience. Living in Paris isn't without its challenges: French bureaucracy is infamous for good reason, and simple things like organising post can become an unending saga. There's no level of frustration, though, that a run in Luxembourg or a millefeuille from your local artisan boulangerie can't fix. While it would be wrong to ignore the effect the attacks of the 13th of November had on life in Paris, the experience left me with a profound respect for the resilience of Parisians, who refuse to let fear get in the way of their daily pleasures.

Sciences Po has a huge number of exchange students, so you'll never struggle to meet people in classes or at the many social events the BDE organises. 

Being in Europe makes travel so much easier and more affordable. I travelled for a month on each side of the semester, which meant I got to spend the summer in the Mediterranean and the winter hopping from city to city in Western and Central Europe. Something is always happening in Paris, and so I tried to minimise my time away from the city during the semester. That said, Paris is so easy to travel to and from, particularly by train, and I spent weekends away in the UK and Switzerland while at Sciences Po.
Accommodation
Sciences Po doesn't offer on-campus accommodation, so I lived in an apartment in the fifth arrondissement with another UQ student. Our flat was so homey, and just off a Roman market street that was perfect for Sunday morning shopping. Living with another UQ student was definitely comforting and made settling in a lot easier. That said, if you're really keen to improve your language skills, living with French roommates or a host family seems to be the way to go. We organised accommodation before we left Brisbane through an agency called Lodgis, which made arriving in Paris much less stressful!
Budget
I spent a lot more than I'd budgeted, so would definitely recommend being extremely generous in your estimations, especially if you're planning on travelling a lot. Rent for our two bedrooms, fairly large (by Parisian standards) flat was about 1900 euro per month total. Food was priced fairly comparable to Australia, as were movies and bars. I also had a babysitting job during the semester, which was fairly easy to find and a good way to make some extra cash.
Professional development and employability
Exchange has definitely made me more confident and self-reliant, which I think will make me far more capable professionally. My language skills also improved, which will hopefully make me a more desirable employee in a globalised marketplace.
Highlight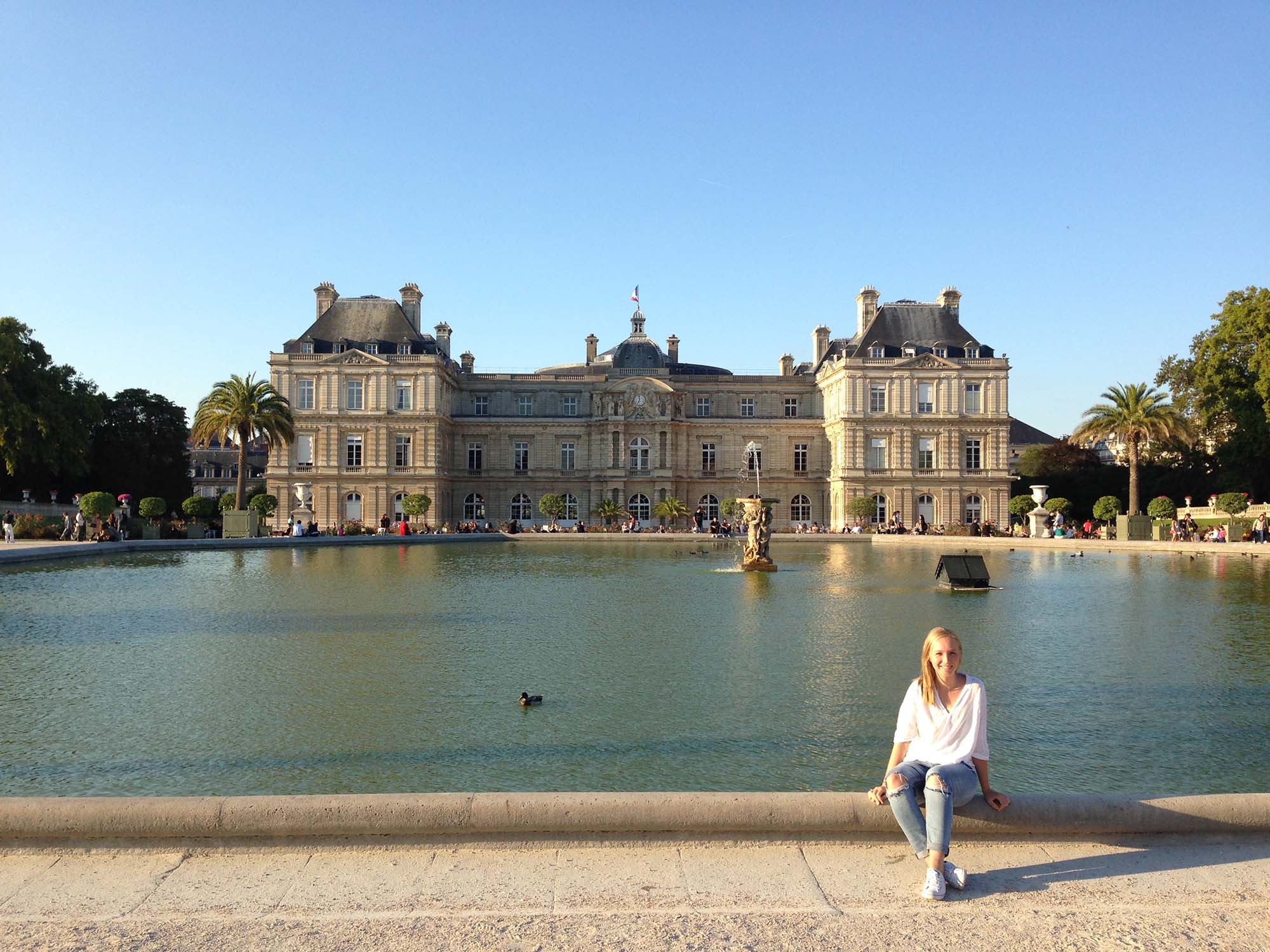 It's impossible to pick one highlight of my experience on exchange: choosing between wandering around medieval walled cities in Tuscany, lunch breaks spent in the Tuileries, drinks on the banks of the Seine, picnics in the Champ de Mars, nights at the Opera Garner and snowball fights at Schonbrunn is just too hard. An extended stay in Paris gives you the luxury of getting to know the city as more than just a tourist, but a semester isn't long enough to explore half of what Paris has to offer. And, of course, the experience would not have been the same without the old and new friends with whom I got to spend my 6 months away. 
Top tips
Do it! Paris is an amazing place which I couldn't recommend more, but no matter where you go you'll have a great time. A semester isn't nearly long enough, so if you have the option I'd definitely consider going for a full year.