Academic experience
ESSEC Business School is one of the top business schools in Europe. However, the university system there is quite different to what we know in Australia. For a start, at ESSEC you have to take 8 courses (30 ECTS) to be enrolled as a full-time student, with each course either consisting of a 3-hour lecture, or a short course held on a weekend. This may seem like a lot, but the courses are not difficult, and don't require much work outside of class. There is quite a wide selection of subjects available for exchange students, but not much timetable flexibility, so make sure you get your courses approved with UQ early so that you can enrol once enrolment applications open. Check out the course catalogue too, to have a look at what is required of you (most of my courses had compulsory attendance, where you had to attend 8/10 lectures, and sometimes even had classes on Saturday. Some also marked you on your participation in class). Although some of the courses have all these requirements, I found that the lecturers marked exceptionally leniently. 
Also, if you're looking for course recommendations, I have heard that "French Civilisation" is quite a fun one to take – you get to go on a tour through Paris for one of your lectures on a cheese and wine tasting adventure. I would definitely recommend taking a French language class as I did – it's a great way to learn the language, and there are classes for beginners to advanced French speakers. 
Lastly, if you're a travel bug, try get at least a Monday or a Friday (if not both!) off of uni, so you can jet away for your long weekends!
Personal experience
I chose to undertake my exchange semester at ESSEC because I wanted to experience the French culture fully, having hosted a French exchange student and studied the language at school. However, if you're looking to fully immerse yourself in the language and culture, you will definitely have to make a concerted effort to branch out, because naturally you will be drawn to English speakers both at university and at your accommodation, if you're staying in one of the provided student residences. I found myself making friends with a lot of international students – Canadians, Americans, Irish, Italians, Brazilians, Germans – but not as many French people as one would think! So it's really about making the effort. 
Outside of university, the travelling opportunities are incredible. I would consistently fly/bus to other countries for weekends or spring break with my new friends I made over there. I would also recommend going to Europe early / staying after your semester ends (or both!) to travel a bit more.
Accommodation
I stayed in one of the student accommodations, Cergy le Haut. This was the biggest residence for exchange students to live, and would definitely recommend doing the same for the start of your semester at least. It can be hard to meet the other exchange students, even when staying at one of the residences, but living at the organised accommodation makes it a bit easier. However, Cergy itself is not a great neighbourhood, so don't expect it to be like living in Paris (it's actually a 45 minute train ride away). Once you have made some friends, it can be a good idea to move out of the residence and into accommodation closer to Paris. For example, I had some friends staying at student accommodation in La Défense, which is a region on the outskirts of Paris right on the RER A train line. You can also rent an apartment in Paris, but I have heard that it's quite difficult to do. Living in Paris is a lot more expensive too, so it depends on your budget.
Costs
Accommodation was the biggest cost, coming to around 500-600 euros per month (you can get a housing subsidy of about 200-300 euros a month, it's just quite difficult to organise). Food expenses were similar to Australia. The monthly Navigo pass (for public transport) was 70 euros. UQ's estimate of $12,000 - $15,000 for the cost of the exchange is pretty accurate. If you're planning to travel quite a bit, make sure you save up towards the $15,000 mark.
Challenge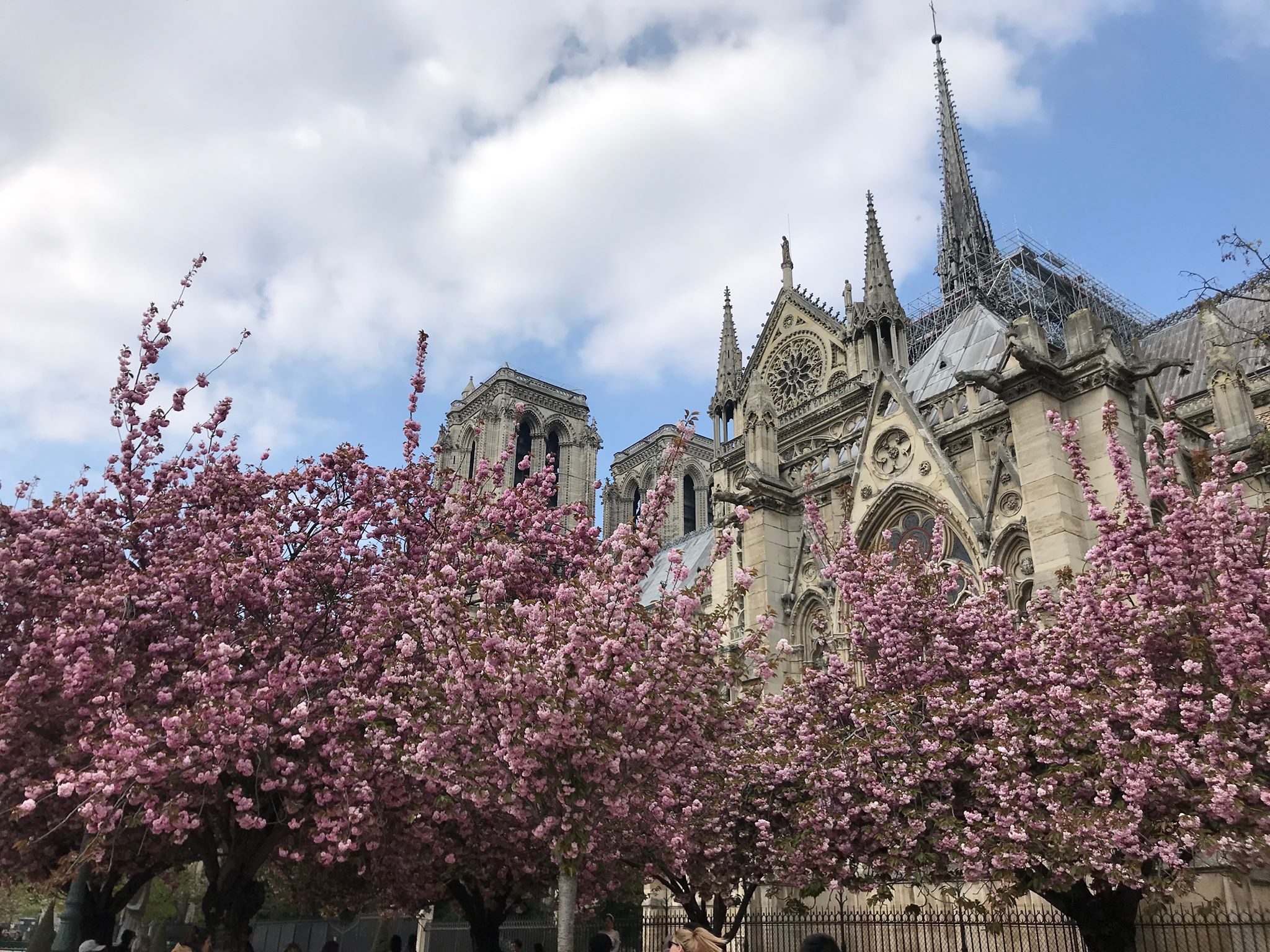 Knowing French is not essential, but at least knowing the basics is highly recommended. My level of French was pretty basic – I could get by and understand quite a lot, but I still found a lot of things very difficult, especially in Cergy where no one speaks English. The Parisians don't like speaking English, either. 
Also, French administration systems are BAD – terrible compared to Australia. This is particularly challenging if you speak poor French. For example, if you want to cancel a French sim card, you have to physically send a specific letter in the post to your company, accompanied by a hand-written letter explaining why you are cancelling (in French). The French still use snail-mail a lot.
Professional Development
Going on exchange is hugely beneficial to both your CV and your personal skills. You learn a lot, simply by being surrounded by different cultures and being out of your comfort zone. Although it was difficult at times, going on exchange to a non English-speaking country was the best decision I could have made. You're constantly being challenged and are forced to just give things a go – even if you make a fool of yourself trying to speak French. At ESSEC, I made friends from all over the world, and believe this sort of networking is such a positive aspect of exchange.
Highlight
A highlight of my experience would be catching the train into Paris with my new friends and just exploring! You get to really know Paris and all its quirks. Go for a walk along the Seine, eat some crêpes in the Jardin du Luxembourg, buy a book at Shakespeare and Co, visit the Louvre/Museé D'Orsay, picnic under the Eiffel tower, climb the Arc de Triomphe, shop along the Champs-Élysées (but not on Saturdays, be careful of the riots), and brunch at any one of the amazing cafés in le Marais region.
Top tips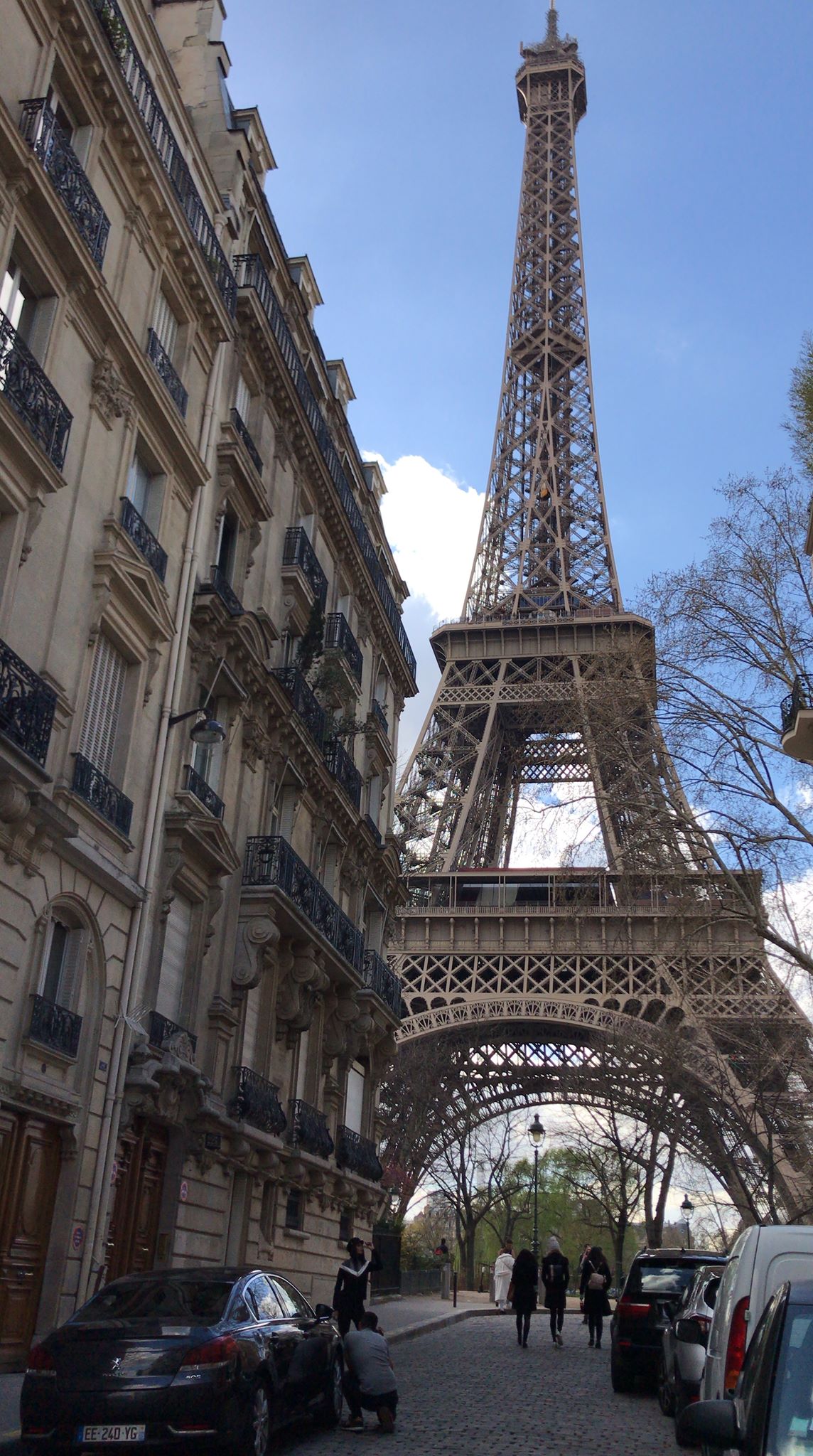 1.    Skyscanner: the best website to find cheap flights. Don't buy an expensive rail-pass.
2.    Flix bus: SO cheap to get to nearby countries – just be careful because the bus stops can be in dodgy neighbourhoods, so don't go at night.
3.    Hostels: very cheap, and a great way to make friends. Make sure it has a rating over 8.5 on HostelWorld.
4.    Citymapper: the best public transport app in Paris.
5.    Going out: if you're living in Cergy, RER stops overnight (and starts again at 5:30am) so plan accordingly – sleep over at a friend's in Paris, catch the 2-hour nightbus (NOT alone) or stay out until 5:30).
6.    FOOD: any of the Italian Mamma restaurants are great (I especially loved la Félicita). Any of the Bouillon restaurants are great too – they offer CHEAP, traditional French food. Busy though so get to them at opening time.
7.    All (or most, at least) of the national monuments in Paris (e.g. Arc de Triomphe, Louvre) are free for students with your Visa! So keep a photo of your student visa handy.
8.    Take every opportunity you can!