Academic experience
I took a total of 6 subjects totalling 30 ECTS credits across the two campuses (Berges du Rhône + Porte des Alpes). As French is one of my majors, I did 2 language learning courses. Stage PRUNe was particularly helpful – a pre-semester two-week intensive course designed to help foreign students adjust to university-level French and academic practice. This also set me up with some mates before the semester properly kicked off. Suivi Linguistique et Méthodologique was much of the same – focussing on grammar, argumentation and analysis (including a book study). We were ranked according to our level of French, meaning that each class was tailored to students' abilities – it felt like a level-playing field where everyone was free to express themselves without judgement.  
As International Relations is my other major, I did two political science courses. Genre et mouvements sociaux was a Masters (M1) level course, but it felt no more strenuous than a normal third-year undergraduate (L3) course. This looked at feminist and LGBT politics and activism throughout the 20th century in France and the United States. Problèmes de la mondialisation looked at the political, economic and cultural challenges of globalisation to world order, but had a somewhat disorganised syllabus. 
My other two courses were 'easy'; I took them to lighten my load. One was a sport (Nordic Walking) which gave me a great weekly opportunity to speak pure French for two straight hours with local students. The other was Atelier de conversation en anglais, a twice-weekly English conversation workshop for local students. This was also very social and led to some close friendships. 
I most enjoyed the speaking element of French university. Most classes required one or more oral presentations (exposé), something which is a rarity at UQ. 
I most struggled with the administrative disorder of the system, particularly when choosing courses. ECPs and Si-net do not exist, so be prepared to do everything on paper when signing-on.
Personal experience
This exchange was first and foremost an invaluable learning experience. My French skyrocketed to new heights of proficiency – both in a formal and casual register. I made a real effort to speak French as much as possible and I benefitted greatly from it. I also learned a lot about myself and my own abilities. The exchange was challenging at times, but this only taught me resilience, determination, courage, maturity and how to overcome the fear of being out of my comfort zone.
This exchange was also a launchpad for the wildest travel odyssey I have ever experienced. I visited 9 other countries – Hungary, Switzerland, Italy, Belgium, Romania, The Netherlands, Austria, Britain and Israel. I met friends from all around the world. Not to mention Lyon – a stunning city which offers a truly French provincial cultural experience and is in equal parts laid back and buzzing with life. It is also a centrally-located travel hub so you will have no problems finding buses, flights and trains going all around Europe!
Accommodation
I was assigned a room in Résidence André Allix in the 5e arrondissement – part of the CROUS student accommodation system. It was 3km out from the city centre, and ideal if you want some distance from the urban buzz. Living on the fourth floor of a building perched atop a hill gave SUPERB views over the cityscape and the surrounding wilderness, especially at sunset. The room was basic – a sink, a bed and a desk with shared kitchen and bathroom facilities (chambre rénovée). However, for the incredible price of 194€ per month, my complaints are limited. Going with CROUS was headache-free, meaning I didn't have to worry about finding my own place on the private market and negotiating with landlords upon arrival. Although quality varies between the different residences, CROUS is a pretty safe bet for a good price!
Costs
I spent a bit over $15,000 total across 7 months. Don't fret – you can definitely do it for much less! The majority of this went to my extensive travels throughout the semester and in the 2 months post-uni. Flights are generally cheap if you book ahead on Skyscanner but living it up once you're over there comes with a price tag. I also spent a great deal on concerts and festivals across France and Europe, but I do not regret investing in the music and musicians I love.
As for Lyon, CROUS rent prices are next to nothing, and can be lowered even further if you receive French rent assistance from the CAF. Expect daily living costs to be slightly higher than Brisbane across the board (but nowhere near as much as Paris!). Think of it this way – the amount you would pay for something in AUD will generally be what you pay in euros (account for the pricey exchange rate!) Lidl and Leaderprice are your best bet for basic groceries on the cheap, while Auchan (my favourite) and Monoprix are higher quality for a higher price. The best bet for transport is a TCL card - 30€ a month will give you unlimited access to all public transport systems in Lyon. Bars and the nightlife in Lyon are great, and you can generally get away with a fairly cheap night if you know the right spots!
Challenge
A major challenge was the frustrating French bureaucracy and administration. Opening a bank account was a month-long process which involved numerous trips to the bank. Negotiating with CAF for rent assistance was equally arduous. A lot of forms and paperwork are not digital, but on hard copy. However, this was a minor problem compared to all of the great experiences I had – just a small culture bump you will get used to with time!
Professional Development
Besides the huge language boost, this exchange taught me to be more organised and time-efficient – skills which are desired in all workplaces. It also taught me to put myself out there more and be more confident – traits I have carried on using back here in Australia in everyday life!
Highlight
My highlight was travelling and meeting new people. Sure, it's incredibly cliché, but the exchange honestly surpassed my expectations in these two respects. This opens doors for future travel – I personally used my new connections to score free accommodation with mates abroad on more than one occasion!
Top tips
Budget - clearly define your spending limits before you go over and keep a running total in an excel spreadsheet of what you spend. Be attentive and diligent with your finances throughout!
Get out of your comfort zone – muster your courage to get out and talk to new people, take risks and be spontaneous.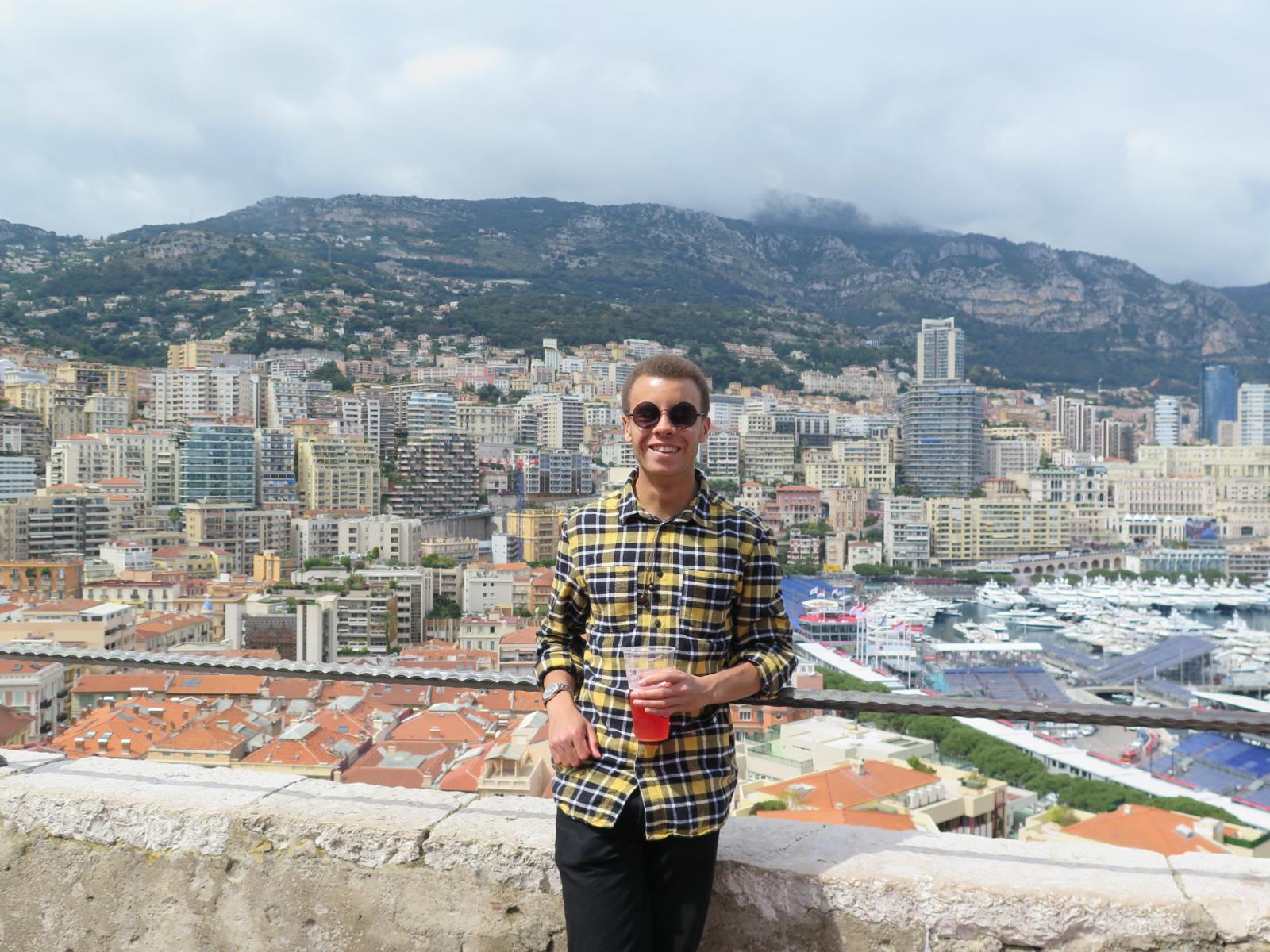 Don't burn yourself out travelling – Europe is massive, and you can't go everywhere and see everything. Prioritise and content yourself with what you can do!
Spend your evenings hanging out on the Rhône riverbank chatting and drinking as you watch the sunset.
Keep calm and eat croissants – if life is getting too hectic, just take the day off and lounge around on a café terrasse sampling France's pastry delights!