School of Economics Sichuan University - Summer School
The UIP Program is a series of Summer courses hosted at Sichuan University that gives students from around the globe the chance to study and learn with their Chinese counterparts. The program also offers the chance to experience the Chinese culture through a series of fun group activities. In its seventh year, the UIP 2019 promises to be the most fun and engaging program yet.
Fields of study
Find more information regarding the program on the host university website and the program schedule.
Course fees, accommodation, flights to Chengdu, and meals are covered by Sichuan University for 11 eligible BEL students.
Credit equivalent
This program is not available for credit.
Eligibility and application
All applicants must meet the UQ short-term experience criteria and the Sichuan University entry requirements. 
To apply to the host, students must submit the following documents along with their UQ Global Experiences application:
Costs
The program fee is covered by School of Economics for 11 BEL eligible students. Course fees, accommodation, domestic transportation in China, and meals are covered by Sichuan University. Students are required to cover costs associated with visa, insurance, flights and spending money. 
Applicants may also be eligible for UQ-specific funding. 
Accommodation
Accommodation is included in the program cost. For more information regarding accommodation, please see the host university website.
Elizabeth - 2018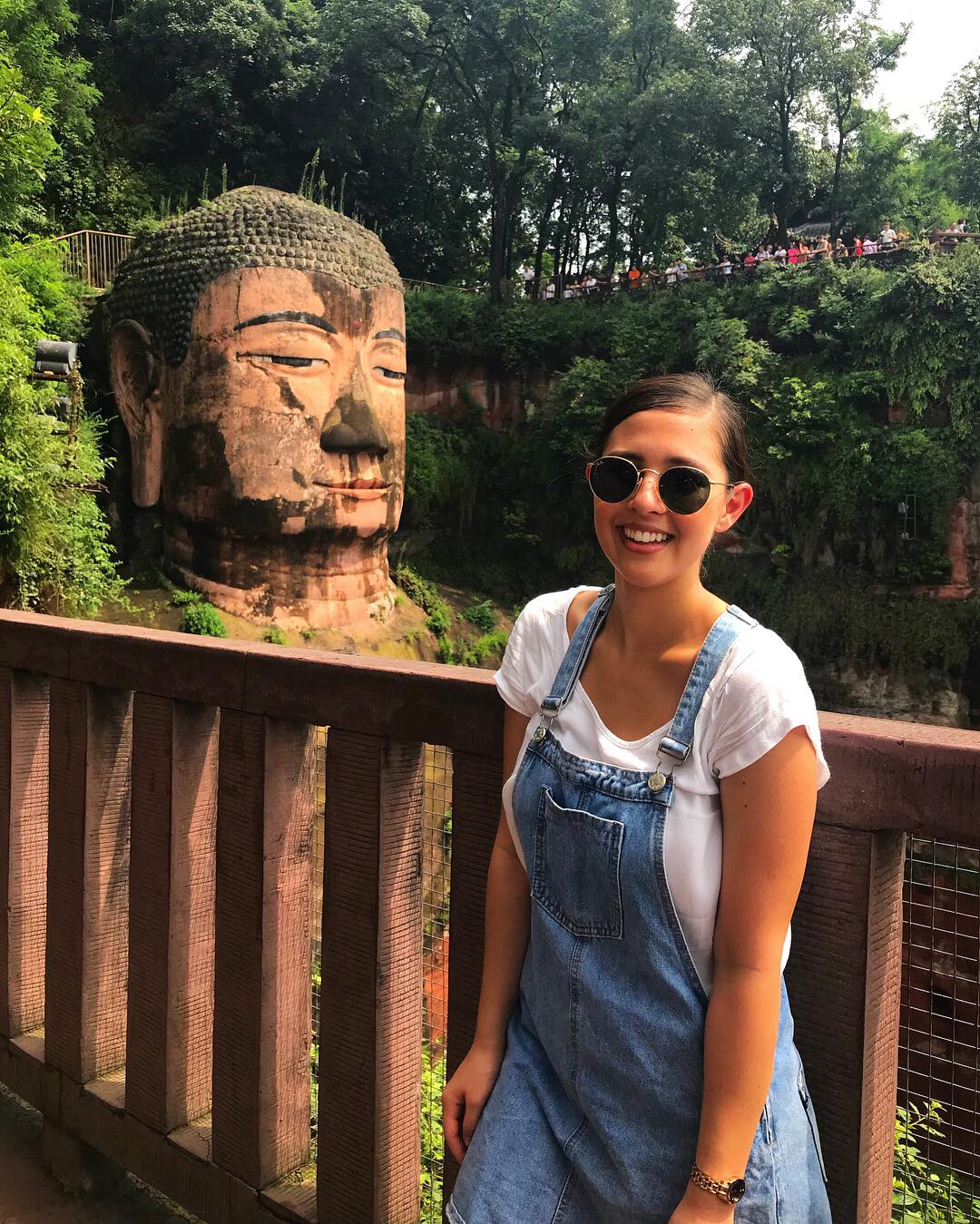 China is extremely different to life in Australia and even other countries that I've travelled to. Hardly anybody at all speaks English so at times it was difficult to get around but it did mean I had a chance to practice my Mandarin speaking which definitely came in handy.
Read more of Elizabeth's story here.
Key Dates
Application Deadlines
Winter applications for this program have now closed.
Program Dates
Start: 29 June 2019
End: 13 July 2019
Fast Facts
Type: Study
Mode: Study abroad
Location: Sichuan, China
Credit: Not-for-credit
Cohort: Undergraduate and Postgraduate BEL students
OS-HELP Loan
If you participate in a short-term program you may also be eligible to submit an application for an OS-HELP loan if your program is for-credit and you are enrolled as a Commonwealth supported student. 
Application Deadlines
15 January for overseas study commencing March to August
15 March for overseas study commencing May to October
15 June for overseas study commencing August to January
15 September for overseas study commencing November to April
Refer to the funding page for more information on eligibility requirements and loan amounts. 
Gloabl Experiences Information Sessions
Students are encouraged to register and attend an information session to receive more details on the short-term application process, eligibility criteria, funding etc.