Korea Advanced Institute of Science & Technology International Summer School: Track 1
We are very pleased to announce that our global experiences including Semester 2, 2022 Exchange and Winter 2022 Experiences will recommence on a country-by-country basis. We understand how important these opportunities are for you, and our teams have been working diligently behind the scenes to ensure these can be offered safely as we continue to monitor the evolution of the COVID-19 pandemic and other global safety considerations. 
Make sure to research your travel destination(s) and prepare accordingly, by reviewing all the FAQs.
The KAIST International Summer School (KISS) serves as a hub for cultural and academic exchange between students from all over the world.
This experience will broaden your cultural understanding, deepen your intellectual capacity, and expand your network of friendships. The Kaist International Summer School program will provide a wonderful environment that will serve as a catalyst in formulating new friendships and pleasant memories that can be shared around the world.
Fields of study
UQ students are able to participate in the KAIST International Summer School Track 1: Course-oriented program. The following fields of study are available:
Anthropology
Biotechnology
Chemistry and biochemistry
Earth Sciences
Korean language
Philosophy
Regional and town planning
Sciences
More information regarding the program and specific courses can be found on the host university website. 
Credit Equivalent
3 Credits = 2 UQ Units. Maximum of 4 UQ Units if 6 credits are successfully completed (pending UQ faculty approval).
Visa Information
It is your responsibility to ensure you have the correct visa for the country where you will be studying. As the Global Experiences team is not a visa-issuing authority we cannot provide visa advice.
Contact the Korean Embassy for more visa information.
Eligibility and Application
All applicants must meet the standard Student Eligibility Criteria and the KAIST entry requirements. This program impacts on UQ semester 2, 2022 dates, UQ students must meet the additional special conditions for programs that impact on teaching dates. 
Costs
Tuition is approximately $1,400 - $2,800 AUD. Mandatory fees of approximately $1,200 also apply, and include accommodation, field trips and administration fees. More information regarding program fees can be found on the host university website.
Funding
New Colombo Plan Mobility Grant 
New Colombo Plan Mobility Grants may be available for this experience. More information will be available in the coming weeks.
When you submit your application to the Internships and Global Experiences team, you are automatically considered. There is no additional application required. Applicants will need to submit supporting documentation (host acceptance, bank details) by the relevant deadline.
This grant is not guaranteed even if all selection criteria are met.
Widening Participation Grant
Applicants may also be eligible for UQ-specific funding. Applicants will be notified by mid-May (for winter programs) or late-October (for summer programs) if they are eligible for grants and scholarships awarded by the Internships and Global Experiences Team. Please do not rely on this funding to support your experience.
Accommodation
Accommodation is included in the program fee. More information regarding accommodation can be found on the host university website. 
Simon - 2019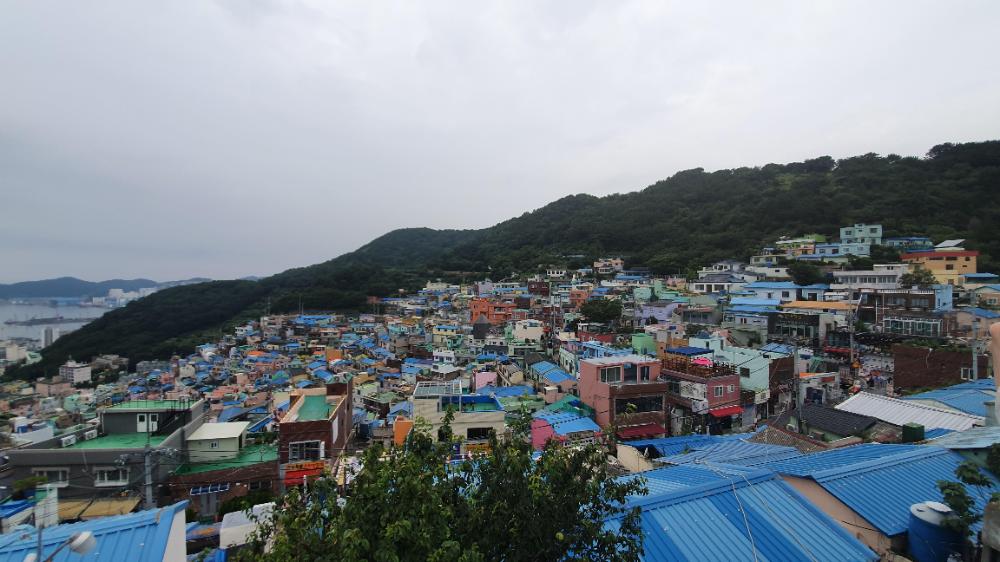 I always wanted to experience life abroad -- to explore new places, to try different cultures and at the same time, have a reason to do so other than doing general traveling. Due to my program structure, I did not have enough space to complete a full semester exchange for 6 months. So the best next thing was to do a short term exchange. In a short time of 4 weeks (though it felt like a few months), not only was I able to get credit for the course I did in Korea but also got a chance to discover things about world and myself.
Read more of Simon's story here. 
Key Dates
Application Deadlines
UQ: Winter 2022 Applications Closed
Host: 13 May 2022
Program Dates
Start: 04 July 2022
End: 29 July 2022
Fast Facts
Type: Study
Mode: Study abroad
Location: Daejeon, South Korea (in-person)
Credit: For-credit only
Cohort: Undergraduate 
OS-HELP Loan
If you participate in a short-term program you may also be eligible to submit an application for an OS-HELP loan if your program is for-credit and you are enrolled as a Commonwealth supported student. 
Application Deadlines
15 January for overseas study commencing March to August
15 March for overseas study commencing May to October
15 June for overseas study commencing August to January
15 September for overseas study commencing November to April
Refer to the funding page for more information on eligibility requirements and loan amounts. 
Global Experiences Information Sessions
Students are encouraged to register and attend an information session to receive more details on the short-term application process, eligibility criteria, funding etc.