EWB Nepal Humanitarian Design Summit
The Engineers Without Borders Humanitarian Design Summit program is an educational study tour, open to all students, designed to provide students with professional work experience while allowing them to develop a deeper understanding of the role design and technology play in creating positive change within communities.
Experience
The Humanitarian Design Summit program is an educational study tour designed to provide students with professional work experience while allowing them to develop a deeper understanding of the role Human-Centred Design and technology play in creating positive change within communities. 
You can find out more about the EWB Humanitarian Design Summit by reading the EWB website.  
Credit/Professional Practice
Engineering students may be eligible for Professional Practice. EWB is approved for up to 80 hours of Part A Practice.
If you are seeking recognition for professional practice, please upload a completed, Intention to Claim Professional Practice Form to your Short Term Global Experience Application in lieu of the Application for Credit form.
Faculty of Humanities and Social Sciences students may be eligible for Level 2 credit through PHSS2000: Practical Employability Experience. Students must have space within their program for a 2 unit general elective. For more information, visit the course webpage.
Visa Information
It is your responsibility to ensure you have the correct visa for the country where you will be studying. As the Global Experiences team is not a visa-issuing authority we cannot provide visa advice.
Contact EWB for visa and immigration information.
Eligibility and application
All applicants must meet the standard Student Eligibility Criteria and any eligibility criteria set by EWB.
Costs
The program fee is $3,500. More information regarding program fees can be found on the EWB website.
Applicants may also be eligible for UQ-specific funding. Applicants will be notified by mid-May if they are eligible for travel grants and scholarships awarded by the Global Experiences Team. Please do not rely on this funding to support your global experience. 
New Colombo Plan Mobility Grants
Several $3,000 New Colombo Plan Mobility Grants (NCP) are available to Engineering students who participate in the Nepal Session. Students must meet the NCP eligibility criteria and must be approved to receive professional practice recognition for their experience. 
Accommodation
Accommodation is included in the program cost. For more information regarding accommodation, please see the EWB website.
Sophia - 2019
It was an opportunity to go overseas with people that I'd never met before and learn about a different culture and try and apply some of what I'd used in my two years studying engineering. I wanted to put myself in more situations where I'd have to develop relationships with people, work in teams and alter my approach to solving engineering problems.
Read more of Sophia's story here. 
Stephanie - 2019
I decided to complete the summit, initially, to challenge myself and hopefully grow, personally, from the experience. I wanted to fully immerse myself in a culture and language and learn everything I could from the people surrounding me. I wanted to work in a challenging environment, out of my comfort zone, in a third world country. The summit was also attractive to me, in the sense that it could count towards my degree, as engineering professional practice hours.
Read more of Stephanie's story here. 
Austen - 2018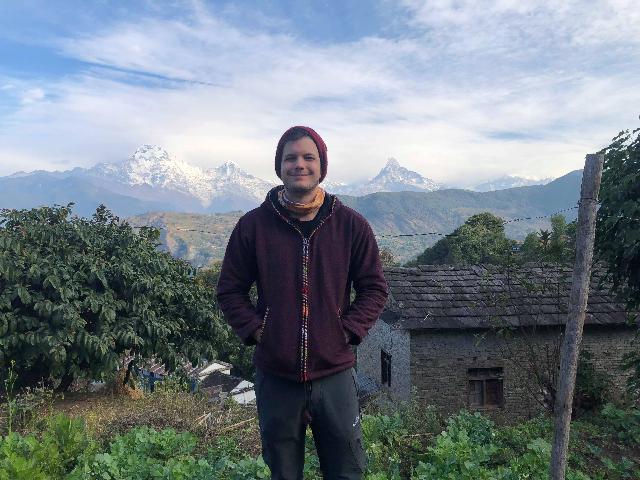 On the last night we were there, the mother of the house was out in the dark and cold using two rocks and a stick as a large mortar and pestle to grind rice into flour. This was to be used as the breakfast for the next day. We went out and sat with her and convinced her to let us help her. Up until this point she was reluctant to let us help with anything. The smile on her face while we were trying to help is unforgettable. The father of the house after that sat the three of us guys down and told us that he now has 6 sons and that we always have a home here and to visit again when we are big engineers.
Read more of Austen's story here. 
Mark - 2018
I signed up for this experience offered by Engineers Without Borders Australia because it was a once in a lifetime opportunity to experience a new culture, volunteer in a real world project, meet new people, make friends, practise what I have learnt during my engineering degree, travel and also develop as a person.
Read more of Mark's story here. 
Matthew - 2018
I had a fantastic experience on the EWB Nepal Humanitarian Design Summit. Following the summit, I consider myself particularly fortunate to have been able to experience life in a remote Nepali village. Not only did it provide me with a host of amazing memories and the opportunity to learn and have fun with wonderful people, the summit allowed me to develop new skills (such as how to communicate through a translator) and (most importantly) learn about human-centred design. Learning and then applying this type of design process to develop a prototype solution to a problem we identified in our village (in my case, how might we improve the local production of honey!) was an invaluable glimpse into how we should focus upon the needs of an individual or community. It is significantly (and refreshingly) different to the design projects we receive at university.
Read more of Matthew's story here. 
Tierney - 2018
EWB's Nepal Humanitarian Design Summit was one of the most incredible experiences of my life. Having the opportunity to homestay in a rural village and create connections with our host families was a once-in-a-lifetime experience that has changed my values and perception of family, poverty and the challenges faced by developing nations. The best thing about the trip was making thirty new friends and being able to keep those friendships upon returning home. I had the chance to go trekking and paragliding after the trip too, which was an awesome way to discover the wonders of Nepal beyond EWB. 
Read more of Tierney's story here. 
Charlotte - 2017
One of my favourite memories from the trip happened at the end of my group's presentation about our design opportunity. All of the community representatives listened to our proposal and at the end, two people from different villages sparked up a bit of a debate, while our translator tried to keep up! From what he could relay back to us amidst the lively conversation, there seemed to be a lot of interest and exchanging of advice. It was really rewarding to see that our idea could be taken on board by each community in their own way, and that we were able to facilitate the swapping of information between leaders.
Read more of Charlotte's story here. 
Natasha - 2017
The EWB Humanitarian Design Summit proved to be such a rewarding and humbling experience where I learnt so much about humanitarian engineering, sustainable development and appropriate technology. The connections I made with both students from the trip, facilitators and the local Nepalese would be some I would never forget. Culturally, Nepal is very different to Australia so trying to adapt to a completely different lifestyle was a wonderful and challenging experience. We stayed with a family in a rural farming village in the mountains and I will always look back at how welcoming our host family was and all the laughs we shared. I would definitely recommend this trip to anyone who is interested!
Read more of Natasha's story here. 
Key Dates
Application Deadlines
UQ: 10 March 2020
Host: 22 March 2020
Program Dates
Start: 29 June 2020
End: 12 July 2020
Fast Facts
Type: Community-based learning/Volunteering
Mode: Study abroad
Location: Nepal
Credit: For-credit, not-for-credit
Cohort: Undergraduate, Postgraduate
---
*Postgraduates can attend the program as not-for-credit only
OS-HELP Loan
If you participate in a short-term program you may also be eligible to submit an application for an OS-HELP loan if your program is for-credit and you are enrolled as a Commonwealth supported student. 
Application Deadlines
15 January for overseas study commencing March to August
15 March for overseas study commencing May to October
15 June for overseas study commencing August to January
15 September for overseas study commencing November to April
Refer to the funding page for more information on eligibility requirements and loan amounts. 
Global Experiences Information Sessions
Students are encouraged to register and attend an information session to receive more details on the short-term application process, eligibility criteria, funding etc.​