The Kelly Services Future Scientist Award gives final-year science students and recent graduates the opportunity to showcase themselves to a panel of leading scientific employers, receive important job search advice from science recruitment specialists, and the chance to win $1000.
A recent UQ graduate has been named the 2018 Queensland winner of the Kelly Services Future Scientist Award. Victor Hasa graduated from the School of Biomedical Sciences at the end of 2018 and in his final weeks of study, decided to apply for the acclaimed prize.
"After first being hesitant about putting in my application, it was reassuring that the Kelly Services selection process was looking for a variety of attributes in its selection criteria, not just academic merit or publication," Mr Hasa said.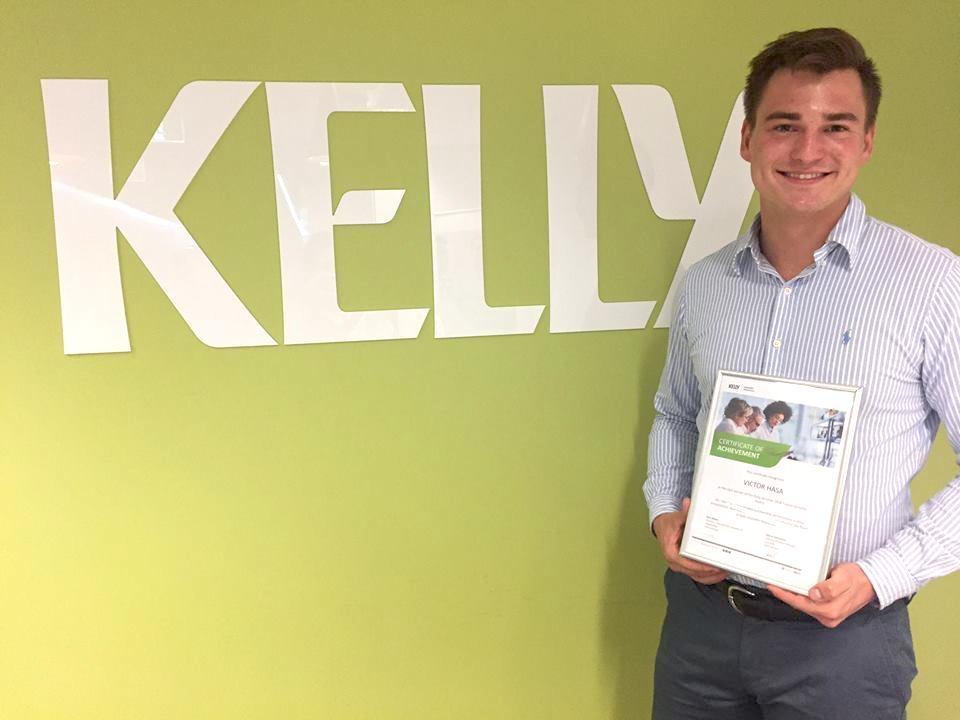 "I was able to draw upon some of my previous co-curricular experience to explain how these experiences were beneficial in my development, but also to how they related to the wider scientific industry and community."
"Presenting to the selection panel meant I was able to engage directly with some wonderful industry representatives, some of whom I still have direct contact with to this day.
Alongside his prize money, Victor also received mentoring from science recruitment specialists.
"As a recent graduate, the opportunity to draw upon their wisdom and build valuable industry connections is something I am very grateful for," he said.
"Career mentoring really helped me get started on my current path."
He found the career services at UQ a crucial pillar of support and sees the resources available as wise investments to improve student outcomes.
"When I decided to not pursue a career in either medicine or research, I was able to draw upon the knowledge of the UQ career services and explore my options.
"I'm really grateful for what's offered by the UQ Careers Services; in particular, I was helped a lot by Science Career Development Adviser, Jamie Jones, whose advice was invaluable.
"I was also suported throughout my final year by UQ staff such as my Honours supervisor Tracey Langfield and learning designer Charlotte Young."
Now working at KPMG, Victor is able to apply the transferable skills he developed throughout his studies and work experience.
"I feel confident that the transferable skills developed throughout my degree will make a valuable contribution to the workplace.
"There are skills students develop by studying science at UQ that can make them an exellent fit for professional roles, so I would strongly encourage students to actively investigate their options.
"Students shouldn't feel confined to pursuing medicine or further research if their interests lie elsewhere."
Students can register now for information about the 2019 Future Scientist Award.