The Westpac Bicentennial Foundation Asian Exchange Scholarship offers UQ students the opportunity to spend two semesters studying at a leading Asian University. This year five students from the University of Queensland have been selected to take part in this program. Bronwyn Duncan, Dion Lao, Emily McLean, Gabrielle Bryne and Nathan Ngo have been awarded the scholarship this year and have shared with us some of their experiences in the application process and what they are looking forward to most about their upcoming experiences.
Ms Duncan, who will be studying at the National University of Singapore, came across the scholarship whilst looking into an overseas exchange experience as part of her university studies.
"I was looking to study in Asia and saw an advertisement for the Westpac Asian Exchange Scholarship. What really attracted me to this scholarship was the opportunity to undergo the Bespoke Leadership Development course as well as joining the Westpac 100 network."
Ms Bryne, who will be attending the Chinese University of Hong Kong, shares that she is looking forward to gaining global experience on this exchange.
"I'm most looking forward to experience living in a global city with such a huge population and the challenges this will throw at me."
Whilst there were a variety of avenues to learn more about this experience, Ms McLean, who will be attending the University of Hong Kong, and Mr Ngo, who will be attending the National University of Singapore, found the experience through UQ Abroad.
"The application process was generous in its timeframe" he said
"It's worth mentioning that the advisors at UQ were incredibly helpful and supportive throughout the application process" Ms McLean agreed.
Mr Lao, who will also be studying at the National University of Singapore, shared with us what he thought made him stand out in the application process.
"I'm super passionate about technology and anything that can influence the state of our future. And I think that bleeds through into the way I talk and the decisions I make."  
As exchange students, these individuals are hoping engage in experiences that will challenge them and help in their future careers.
Ms Duncan explains this "Asia is at the cutting edge of the next technological revolution, with an untapped wealth of knowledge and resources that will shape the future. Through this scholarship I will have the opportunity to study and understand research from an internationally minded perspective."
Ms McLean echoed this sentiment sharing "Networking is so important in this globalised age, and this scholarship, and this experience is providing me with such an amazing opportunity to expand this skill."
These students will be engaged in career enabling opportunities such as leadership programs, internships, work experience and volunteering whilst participating in their exchange.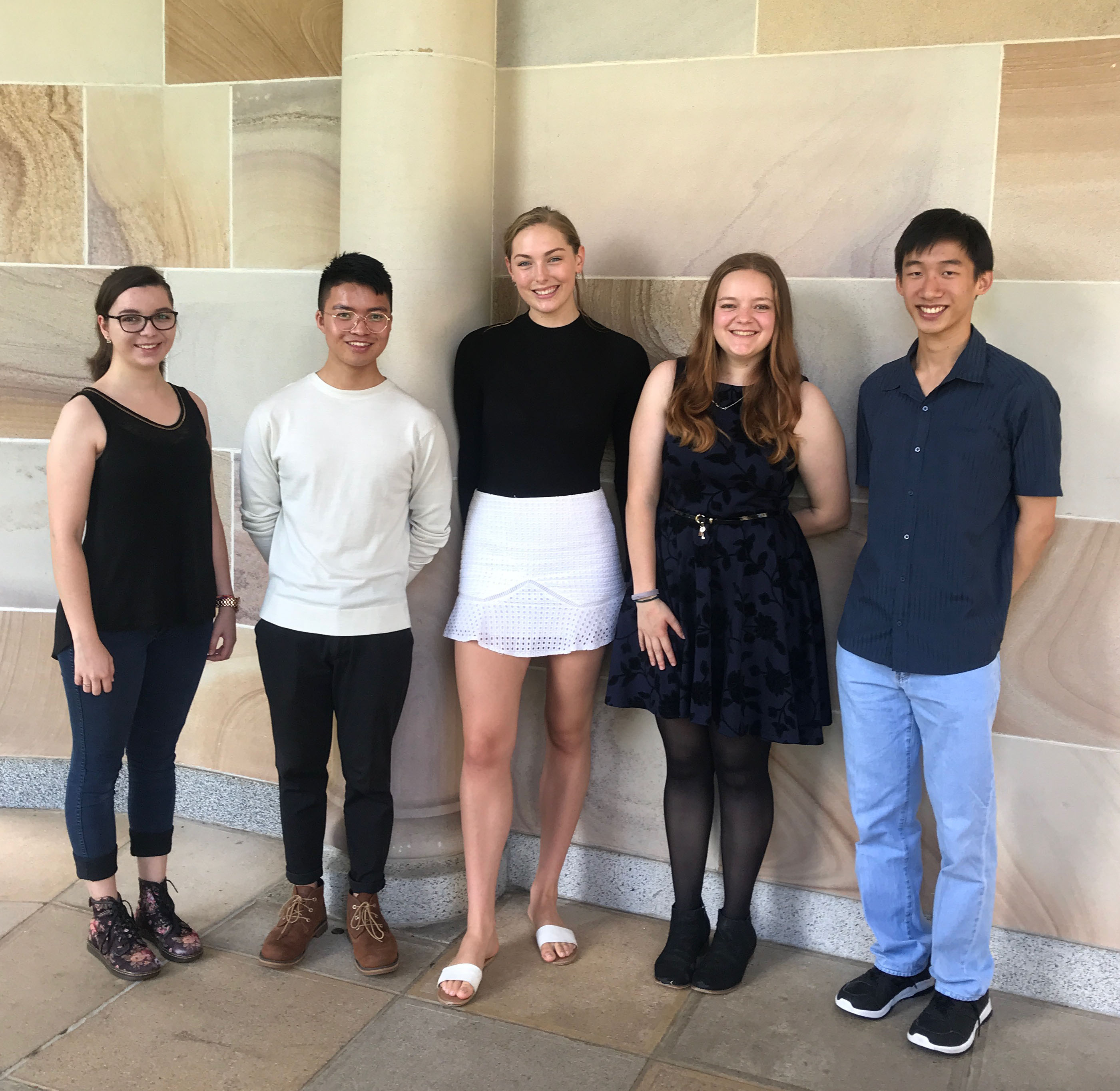 UQ Abroad helps to send hundreds of students on exchange each semester and scholarship programs such as this one offered by the Westpac Bicentennial Foundation provide a range of global opportunities to be utilized by our students. For more information on UQ Abroad and the programs on offer, please visit https://www.uq.edu.au/uqabroad/