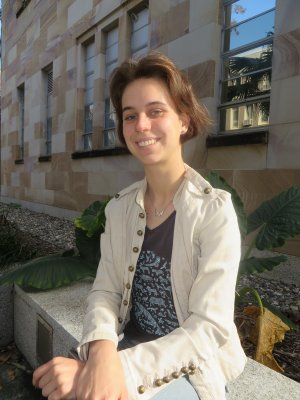 Five outstanding students from The University of Queensland will work closely with Latin American ambassadors through a UQ Advantage Office-supported internship that starts this week.
The internship allows students with a keen interest in Latin American culture, diplomacy and international relations to complete a four-week program with the Latin American embassies of Ecuador, Peru, Cuba, Uruguay, and El Salvador, based in Canberra.
Bachelor of Engineering and Diploma in Languages student Margaret Dickson said she hoped her time with the embassy will provide her with a unique advantage in the job market after graduation.
"Latin America has strong potential for infrastructure growth, and my language skills may open up international civil engineering job opportunities," she said.
"By combining my knowledge in language and engineering with skills gained through the internship, I hope to increase my employability and expand my networking reach across global markets."
UQ Advantage Office Student Engagement Manager Belinda Brear said the students would develop skills in international diplomacy and gain real-world experience.
"The Latin American Embassy Internship allows students to gain insight into how an embassy is run but, more importantly, it equips them with valuable experience that will enhance their employability," Ms Brear said.
Students can find out more about the 2017 UQ Latin American Embassy Internship program at http://www.uq.edu.au/uqadvantage/latin-american-internship.
Media: Belinda Brear, b.brear@uq.edu.au, + 61 (7) 3346 0626, 0421 448 266; and Emma Ceccato e.ceccato@uq.edu.au + 61 (7) 3345 2929, 0409 050 942.