AIM Overseas Media and Communication for the Fashion Industry
The AIM Overseas Media and Communication for the Fashion Industry program offer students a unique perspective on the Italian fashion industry and the influence the media/marketing has on it.
The course starts during Pitti Imagine (Florence Fashion Week) when students will attend a selection of industry shows in addition to events sponsored by the local industry and retailers. The following weeks are a combination of lectures and industry-related visits that are based on local textile production and designers as well as the use of new media/marketing in fashion communication. The program will culminate in the production of a fashion blog in which students will put their personal and creative mark on their introduction to the Alta Moda Italiana.
Fields of study
Communication
Digital Media and Public Relations
You can contact the Global Experiences team for course syllabi or AIM Overseas for specific information on your program of interest.
Find more information regarding specific courses on the AIM Overseas website.
Credit Equivalent
7.5 ECTS = 2 UQ Units. Maximum of 2 UQ Units upon successful completion of 7.5 ECTS (pending UQ faculty approval).
Visa Information
It is your responsibility to ensure you have the correct visa for the country where you will be studying. As the Global Experiences team is not a visa-issuing authority we cannot provide visa advice.
Contact AIM Overseas for visa and immigration information.
Eligibility and application
All applicants must meet the UQ short-term experience eligibility criteria and any additional eligibility criteria set by AIM overseas.
AIM Overseas programs are highly competitive and fill up fast so be sure to get your application in as early as possible.
Costs
The program fee is approximately $6,690 AUD. More information regarding program fees can be found on the AIM Overseas website.
Applicants may also be eligible for UQ-specific funding. 
Accommodation
Accommodation is included in the program cost. For more information regarding accommodation, please see the AIM Overseas website.
BEL Faculty Credit Assessment
Credit must be confirmed with BEL Faculty to check suitability for your program requirements. You should consult with International Mobility Coordinator prior to submitting an application. The credit precedents information on this site is provided as a guide only and is subject to change. Please see Credit Precedents Disclaimer for further details.
AIM Media and Communication for the Fashion Industry
BEL Credit Assessment

Media and Communication for the Fashion
Industry

Eligible for #2 UQ Units credit towards Level 3 Marketing major course or #2 UQ Units credit towards Level 3 Advertising major course, as approved by BEL Faculty
Isabella - 2019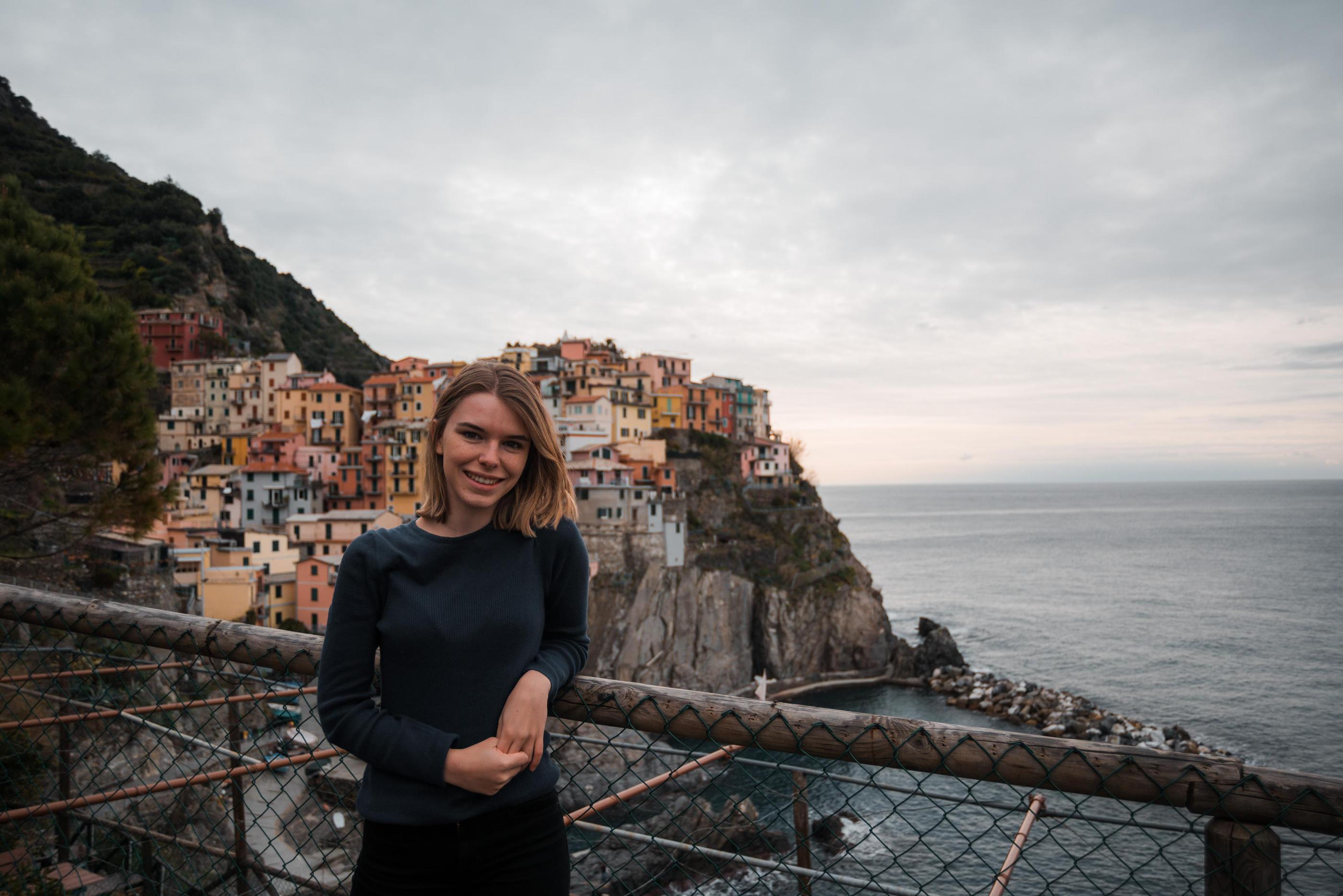 I always wanted to experience overseas study but I knew I didn't have time to commit to a full semester. The short-term experience gave me the overseas study I was looking for in my degree.
 My overseas experience has given me direction for my career. It was the kind of course I could never have experienced at home and now I know what paths I can take to work in the fashion industry as a business professional. 
My favourite memory from the experience was our photoshoot day. It was the last assignment that we were preparing for right through the course and it was so satisfying to watch our ideas come to life! Take advantage of the time you have in your host city.
Travelling is amazing but you might never get an experience to live like a local in a foreign city again.
Key Dates
Application Deadlines
Applications for this program have now closed.
Program Dates
Start: 06 January 2020
End: 30 January 2020
Fast Facts
Type: Study
Mode: Study abroad
Location: Florence, Italy
Credit: For-credit or not-for-credit
Cohort: Undergraduate and postgraduate*
---
*Postgraduates can attend the program as not-for-credit only
OS-HELP Loan
If you participate in a short-term program you may also be eligible to submit an application for an OS-HELP loan if your program is for-credit and you are enrolled as a Commonwealth supported student. 
Application Deadlines
15 January for overseas study commencing March to August
15 March for overseas study commencing May to October
15 June for overseas study commencing August to January
15 September for overseas study commencing November to April
Refer to the funding page for more information on eligibility requirements and loan amounts. 
Global Experiences Information Sessions
Students are encouraged to register and attend an information session to receive more details on the short-term application process, eligibility criteria, funding etc.​