AIM Overseas Conflict Resolution in Northern Ireland
The AIM Overseas Conflict Resolution in Northern Ireland program offers a comparative international perspective on conflict transformation and social justice, drawing on the development of conflict in Ireland where the program is delivered. 
Case studies and affairs from around the world will be strongly delved into, including those from Europe, the Middle East, Asia and America. 
Fields of study
Humanities
History
International relations
Peace & conflict studies
Political science
You can contact the Global Experiences team for course syllabi or AIM Overseas for specific information on your program of interest. More information regarding specific courses available can be found on the AIM Overseas website.
Credit equivalent
10 ECTS = 2 UQ Units. Maximum of 2 UQ Units if 10 ECTS are successfully completed (pending UQ faculty approval).
Visa Information
It is your responsibility to ensure you have the correct visa for the country where you will be studying. As the Global Experiences team is not a visa-issuing authority we cannot provide visa advice.
Contact AIM Overseas for visa and immigration information.
Eligibility and application
All applicants must meet the standard UQ Student Eligibility Criteria and any eligibility criteria set by AIM Overseas.  
AIM Overseas programs are highly competitive and fill up fast so be sure to get your application in as early as possible.
Costs
The program fee is approximately $5,895 AUD. Program fees are to be confirmed. 
More information regarding program fees can be found on the AIM Overseas website. 
Applicants may also be eligible for UQ-specific funding. Applicants will be notified by mid-May if they are eligible for travel grants and scholarships awarded by the Global Experiences Team. Please do not rely on this funding to support your global experience.
Accommodation 
Accommodation is included in the program fee. For more information regarding accommodation, please see the AIM Overseas website. 
Lewis - 2019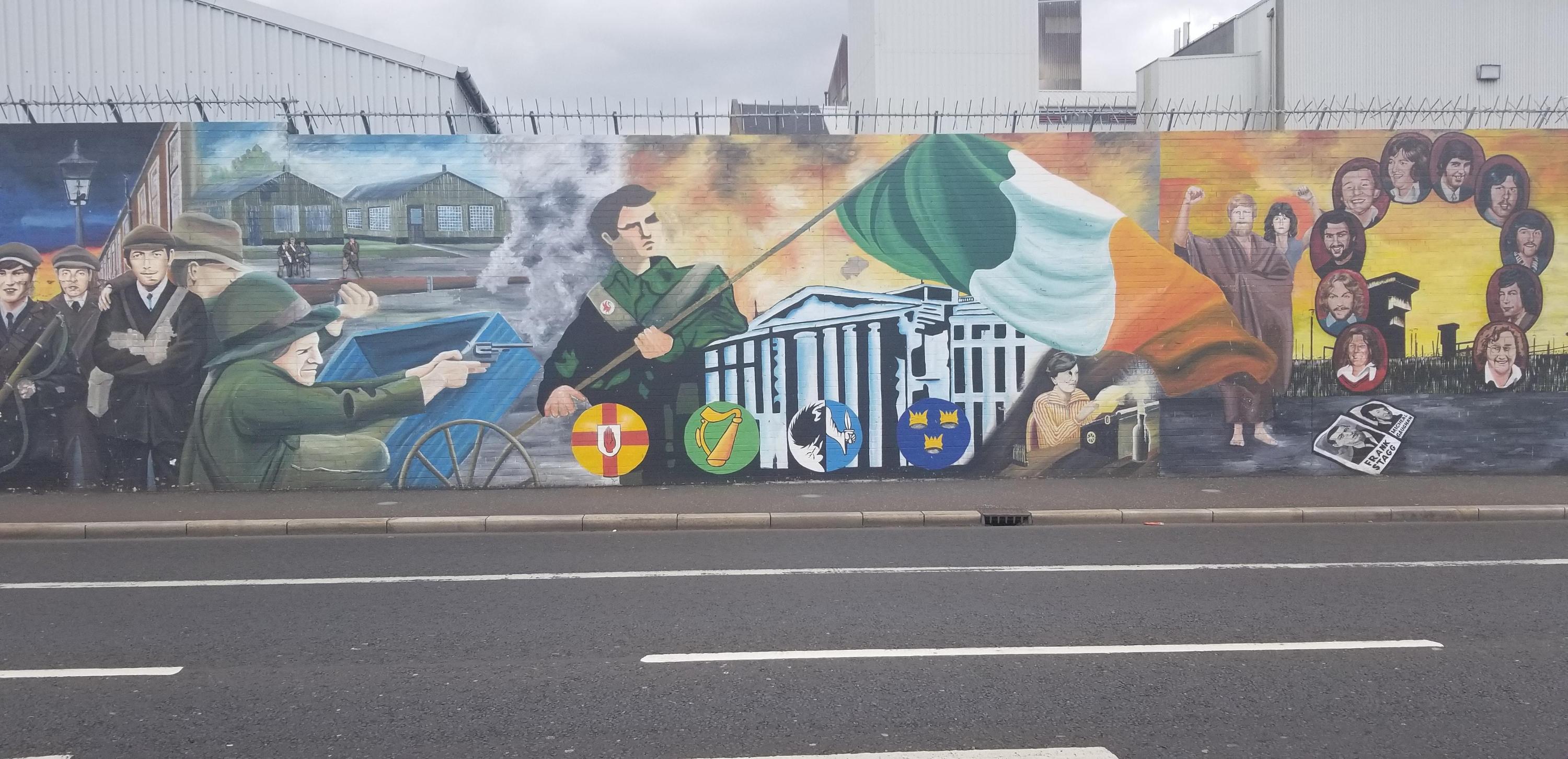 I decided to complete a short term experience to improve my employability prospects.
It was really interesting to be able to study conflict in a conflict society. I feel that this made the course content more academically engaging. Personally, it was a massive achievement to live by myself for a month in a foreign country.
Read more of Lewis' story here. 
Maddison - 2018
The program looked really interesting and I had never studied Irish politics before so I was excited for a new perspective on approaching state conflicts.
I found it incredibly relevant to my International Relations major and my favourite aspect of it was the alternative perspective the course offered.
Read more of Maddison's story here. 
Key Dates
Application Deadlines
UQ: March 10
Host: April 6*
*Applications will be closed from December 17 - January 5 for the Christmas Holidays.
Program Dates
Start: 21 June 2020
End: 18 July 2020
Fast Facts
Type: Study
Mode: Study abroad​
Location: Belfast, UK
Credit: For-credit or not-for-credit
Cohort: Undergraduate and postgraduate*
---
*Postgraduates can attend the program as not-for-credit only
OS-HELP Loan
If you participate in a short-term program you may also be eligible to submit an application for an OS-HELP loan if your program is for-credit and you are enrolled as a Commonwealth supported student. 
Application Deadlines
15 January for overseas study commencing March to August
15 March for overseas study commencing May to October
15 June for overseas study commencing August to January
15 September for overseas study commencing November to April
Refer to the funding page for more information on eligibility requirements and loan amounts. 
Global Experiences Information Sessions
Students are encouraged to register and attend an information session to receive more details on the short-term application process, eligibility criteria, funding etc.