AIM Overseas Cambridge Ancient & Classical Worlds
The AIM Overseas Ancient and Classical Worlds Program will offer a rich selection of courses on a range of past cultures and civilisations taught by leading experts within their disciplines. 
Whether you are drawn by history or architecture, archaeology or literature, warfare or medicine, the program will allow you an unrivalled chance to immerse yourself in the latest thinking on antiquity. 
Fields of study
You can contact UQ Abroad for course syllabi or AIM Overseas for specific information on your program of interest. More information regarding specific courses available can be found on the AIM Overseas website.  
Credit equivalent
3 US credits = 2 UQ Units. Maximum of 2 UQ Units if 3 credits are successfully completed (pending UQ faculty approval).
Eligibility and application
All applicants must meet the standard UQ Abroad Student Eligibility Criteria and any additional eligibility criteria set by AIM Overseas. 
AIM Overseas programs are highly competitive and fill up fast so be sure to get your application in as early as possible. 
Costs
The program fee is approximately $4,890 - $5,690 AUD.
More information regarding program fees can be found on the AIM Overseas website. 
Applicants may also be eligible for UQ-specific funding.
Accommodation 
Accommodation is included in the program fee. For more information regarding accommodation, please see the AIM Overseas website.
Catherine - 2017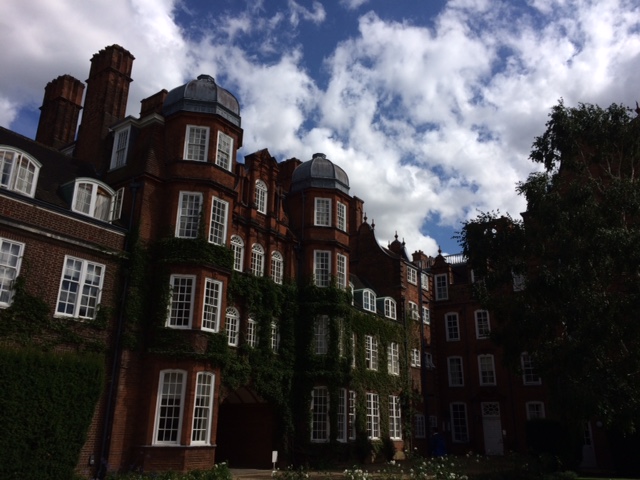 I decided to attend the Ancient and Classical Worlds Summer Programme to benefit from the quality education provided by professors at the world-leading institution that is the University of Cambridge. In doing so, I also hoped to discover whether I am prepared to pursue a career in the notoriously competitive profession of academia. My experience at Cambridge only enhanced my love of the classics, and has encouraged me to work harder and aim bigger, towards a goal I would have never thought previously within my reach. I now find myself thinking more seriously about life beyond my current degree, towards further postgraduate study. The experience has ignited in me a desire to contribute significantly to the field of classics.
Key Dates
Application Deadlines
UQ Abroad: Winter applications for this program have now closed
Host: Applications to the host have now closed
Program Dates
Start: 08 July 2018
End: 21 July 2018
Fast Facts
Type: Study
Mode: Study abroad
Location: Cambridge, UK
Credit: For-credit or not-for-credit
Cohort: Undergraduate and postgraduate*
---
*Postgraduates can attend the program as not-for-credit only